A Manchester United fan who bought the new home kit has been left with mouth open after discovering the shirt had an Arsenal collar button.
After this report, most of the Manchester United fans rushed to confirm whether their shirts had the Arsenal button too.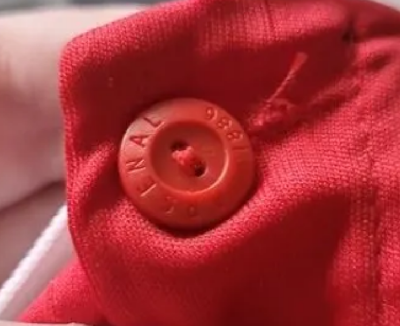 "Just doing the checks on my very expensive Manchester United jersey here.
"All looks good. [Adidas badge] Looks good. Collar looks good.
"Aero ready, yeah, perfect.
"Oh wait, oh. [Shows Arsenal button] What the f**k does that say. What the f**k does that say!" The fan said in a TikTok video.
One responded: "Quickly had to check mine the. Mine's all good, thank Christ."
One of the viewers blamed Adidas for the mistake, "You do know it's Adidas' fault, not the Glazers?" He said.
Another one said cited that the fan had laid hands on a fake kit.  "That's what you get when you buy a fake." The TikToker replied.
read more:
GOT a story? RING Kerosi Dotcom on +254 784 10 46 63 or EMAIL info@kerosi.com