Sylvester Stallone's wife, Jennifer Flavin, has filed a divorce in court with the aim of parting ways with her husband. She claimed that Stallone had hidden their funds. Stallone is an American who has been is the film industry for decades.
The divorce documents accessed by TMZ revealed that Jennifer was accusing her husband of hiding their marital funds. She claimed that Stallone has been moving assets from their shared accounts.
"Upon information and belief, the Husband has engaged in the intentional dissipation, depletion and/or waste of marital assets which has had an adverse economic impact on the marital estate."
"Pursuant to Section 61.075, Florida Statues, equity dictates that the Wife be compensated and made whole by receiving an unequal distribution of the marital assets in her favor."
"Moreover, the Husband should be enjoined from, selling, transferring, assigning, encumbering, or dissipating any assets during the pendency of proceedings." The documents read.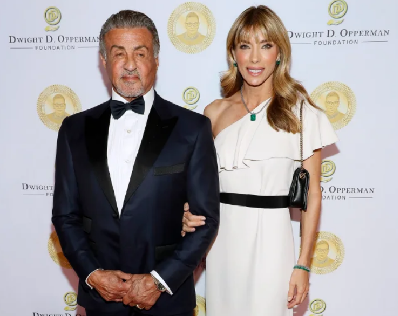 Jennifer also asked the court to restrain the movie star from making any further transfers.
Meanwhile, Sylvester was in a tattoo getting a drawing of Butkus, a dog. He had earlier gotten a tattoo of his wife but this time, he got it covered with a dog.
However, the actor's publicist Michelle Bega, denied the claims of Sylvester Stallone covering his wife's tattoo saying he was just trying to make it look better only to find it worse. He had to cover it with something else.
"Mr Stallone intended to refresh the tattoo image of his wife Jennifer however the results were unsatisfactory and, unfortunately, unfixable.
"As a result, he had to cover the original image with a tattoo of his dog from Rocky, Butkus.
"Mr Stallone loves his family. The Stallones are presently filming a reality show together which will debut on Paramount+." Michelle said.
On the other hand, Jennifer looks set with her four daughters. She posted them on a public channel saying she will always prioritize her daughters and nothing else.
"These girls are my priority, nothing else matters. The four of us forever. #truth #family #forever." Jennifer said in a post caption.
The couple meet for the first time in 1988 and the dated for six years before breaking up when Jennifer, also a model, realized her husband was in another relationship.
The couple reunited in 1995 and exchanges wedding vows in 1997. The couple now have three daughters who are models and celebs, they are following the path of their parents.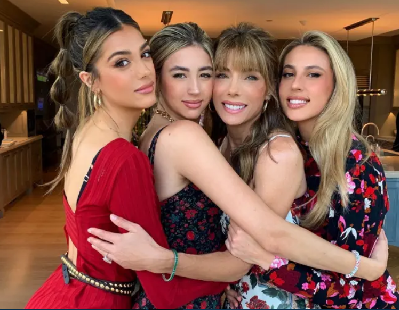 Read more:
GOT a story? RING Kerosi Dotcom on +254 784 10 46 63 or EMAIL info@kerosi.com