Georges Simenon was a Belgian writer who published an estimated 500 novels during his career as a writer. Therefore, by all means he was a highly prolific writer from Belgium.
Georges Simenon followed very strict routine for a period of six decades and would write from 6:30 am to 6:30 pm every single day when he was working. A part from writing for 12 hours a day, Georges Simenon was also a notoriously fast writer.
Georges Simenon discovered that he was a great writer and began producing large amount of written work in form of novels, short stories at a rate that bewildered his editors as well as publishers. He was always practicing to sharpen his writing style. It is reported that in 1928 alone he produced 40 books.
Every 10 days Georges Simenon could complete a book and submit it for publication. In his novels, he developed a habit of exploring city politics, cheap hotels, bars, police investigations and crime.
During his career as a journalist, he quickly learned the art of quick editing and he was quite familiar with night life, being drunk and prostitutes.
Between 1921 and 1934 Simenon wrote under 17 pen names such as Georges Sim, Aramis, Gemis, G. Sim, Jean du Perry, Georges Martin-Georges, Gaston Vialis, Christian Brulls, Jean Dorsage and Germain d'Antibes among others. He also wrote for newspapers under several pseudonyms.
Simenon develop a taste for voyages when he was assigned a reporting task which required him to travel on sea for several months in 1928.
He later traveled widely in United States of America, Canada, Eastern Europe, Europe, Turkey and Soviet Union. Every day of his writing he completed between 60-80 pages. That is how he ended up publishing hundreds of books, articles and other works of literature. He is reported to have written a complete novel within 24 hours in public. While writing his novels, he never consulted any dictionaries and he never went back to edit.
Out of his five hundred (500) novels, seventy five (75) novels and twenty eight (28) short stories featured Commissaire Jules Maigret. This was a fictional character who investigated crimes in most of Simenon's novels.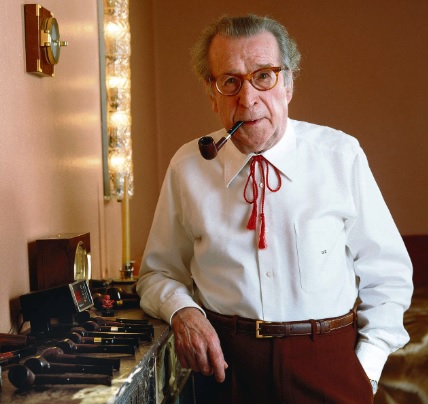 Georges Simenon is voted as the 17th most often translated author in the world. He has also been featured in 171 films. These films include: Maigret en Finlande, Maigret set a trap, Night at the Crossroads, Migret Sees Red, Majestic Hotel Cellars, The Man at the Eiffel Tower, The Yellow Dog, Cecile is Dead and Maigret a Pigalle.
Georges Simenon was very good at his work of writing but he still wanted to match Sophocles and Euripides. The two were legendary writers of all time. Sophocles had a great influence on drama and was filthy wealthy.
Read More: What is it like to be a tourist in Iraq? 
Georges Simenon was known to have an intense focus just like a voyeur and his career as an ex-journalist was handy too. He always followed a very strict and unvaried routine when writing his books. On the eve of starting writing his novels, he would polish the ribbon of his IBM electric typewriter. He would also lay out his smoking pipes filled with tobaccos. He would also have ready a coffee pot as well as a large cup.
Georges Simenon made sure that his phone was disconnected before starting writing every day. Usually, he would hang a signage "Do Not Disturb" on his library door to avoid any distractions.
Read More:
He had made a specialization out of focusing on the people at the bottom of the society pyramid. That is the prostitutes, salesmen, clerks and waiters. These are the people he always featured in his work of literature.
Georges Simenon reminds us that when writing about real life events, we should learn to rename places and doubt everything.
Fashion 
Georges Simenon had a fashion sense. His wardrobe consisted numerous jackets, shirts and trousers. He owned an excess of 60 pairs of shoes. He had mirrors fitted from floor to ceiling on the first floor of his house to allow him observe his dressing from all angles.
Fast writing 
Georges Simenon was a fast writer. He would write between 6,000 to 8,000 words every day. It would usually take him just 11 days to complete writing a novel.
Methodical man
Georges Simenon followed a strict schedule in producing his novels. On the day before starting his writing, he would prepare thoroughly for the enormous work a head. He selected the pipes that he would smoke during the writing exercise, he would prepare a coffee pot and put in place a large cup.
Georges Simenon always disconnected his phone and placed a "Do not Disturb" sign on his study room door. Georges Simenon wrote very fasting and never consulted a dictionary.
On the first day of writing, Georges Simenon would show up at dawn to start the writing of his novels. He wrote fast and never went back to edit. He would finish his work for the day by 10:30 am every single day. He always wore the same shirt every day until his novel was complete.
Georges Simenon wealth 
Georges Simenon was not a poor man by any means. By the age of 24, he had generated enough wealth to go out and see the world. He always traveled with his typewriter. In 1945 he traveled across the USA, Canada, and stayed there for over 10 years. He traveled to more than 30 countries across the world.
Celebworth.net estimate that his net worth was $6 million when he was a live.
Georges Simenon Properties 
Georges Simenon owned a mansion near Lausanne in Switzerland. He also owned five cars, had 9 servants working for him.
Watch the video below for more content about Georges Simenon:
Sources
https://www.trussel.com/maig/people80.htm
GOT a story? RING Kerosi Dotcom on +254 20 78 64348 or EMAIL info@kerosi.com