Nigerian Presidential candidate Bola Ahmed Tinubu is a wealthy man and alleges that he inherit his wealth in real estate. 
Between 1999 and 2007, Bola Ahmed Tinubu served as the 12th Governor of Lagos State in Nigeria. 
Bola Ahmed Tinubu's net worth is estimated to be $4 billion. Professionally he is an accountant and politician. 
In 1992 Tibubu became a member of  Social Democratic Party (SDP). 
Below is a list of some of his properties: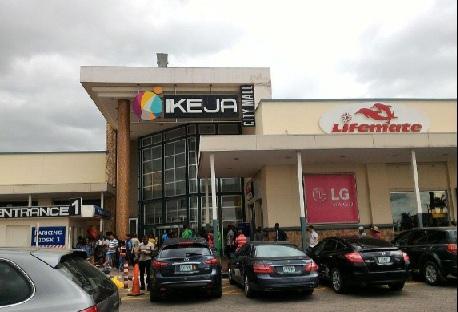 Ikeja Shopping Mall is the largest shopping mall in Lagos. 
Radio Continental 
TVC Television and Radio
Lekki Concession Company 
The Nation Newspapers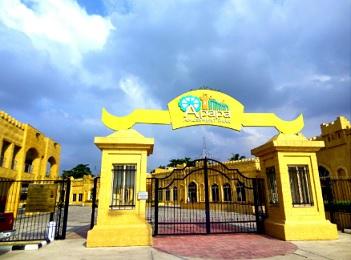 Apapa Amusement Park 
Renaissance Hotel 
Cars owned by Bola Tinubu
Bola Tinubu owns mostly armored cars with bullet and bomb-proof features. 
He owns luxury cars. He owns a Mercedes Benz G-Wagon which has features such as bullet proof, surveillance cameras as well as bomb detectors. In total, Bola Tinubu owns over 30 luxury cars and some of the most notable are Toyota Prado, Range Rover among others.
Armored Range Rover 
Prado Jeep
Mercedes Benz
BMW
Lexus 
Ford 
Porsche 
Bola Tinubu Private jet 
Bola Tinubu is the owner of a private jet which he purchased for $75 million. 
Real Estate owned by Bola Tinubu 
Ikoyi Estate Foreshore
Fara Park Estate – 14 hectares 
Ilubinri Housing Estate 
Mansion in the United Kingdom located on 32 Grove End Road, London 
Royal Gardens Estate 
–      Fara Park Estate located in Sangotedo along Lekki Epe expressway
–      Former Julius Berger yard at Oko Orisan, Epe
Bola Tinubu owns a 5-bedroom detached house on 1 acre of land at no. 4 Oyinkan Abayomi Drive, Ikoyi. Previously, this was Lagos State Governor's guest house since 1979 now it has changed hands.
Bola Tinubu also owns a residence at 26 Bourdillon Road, Ikoyi. Initially it was Oando Guest House which he purchased from them.
Bola Tinubu Properties Outside Nigeria
Several reports allege that Bola Tinubu owns properties outside Nigeria such as in UK and USA. He is said to own a mansion at 32 Grove End Road, London.
Bola Tinubu Corruption Scandals
Just as many politicians in Africa, Bola Ahmed Tinubu has been at the center of many alleged corruption scandals such as bullion vans scandal, money laundering & drug trafficking accusation in USA and Tax fraud scandal in Nigeria.
GOT a story? RING Kerosi Dotcom on +254 20 78 64348 or EMAIL info@kerosi.com