The Ministry of Lands and Physical Planning has received a new Cabinet Secretary in the name of Farida Karoney.
Before her new appointment, she was working at Royal Media Services as Chief Operating Officer (COO). She served in this position for four years and five months.
She also served as the Group Editorial director at the same firm for nearly a decade.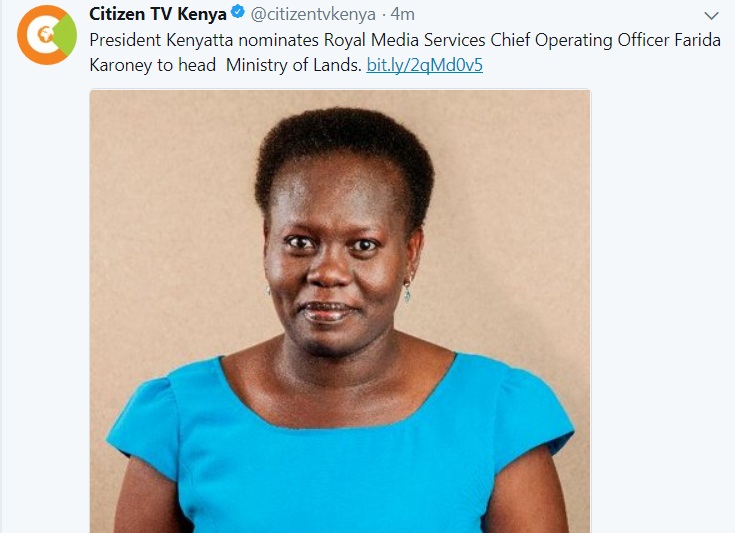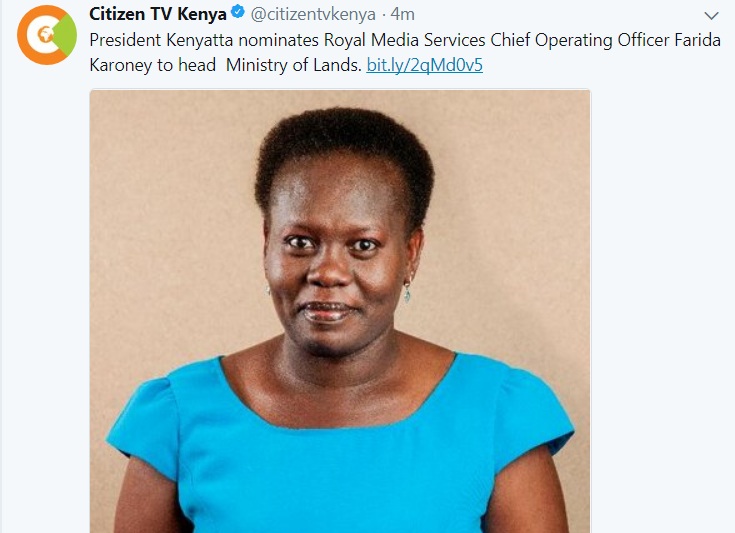 Read more about Farida Karoney here. 
Read More: