The Mai Mahiu Fault lines
On 14 March, 2018 it all happened. The earth's geological forces took action and created Mai Mahiu fault lines cutting the Narok-Mai Mahiu road into two sections. This happened just three kilometers from Mai Mahiu trading center. The fault line is reported to be up to two kilometers on both sides of the road and up to 30 feet deep.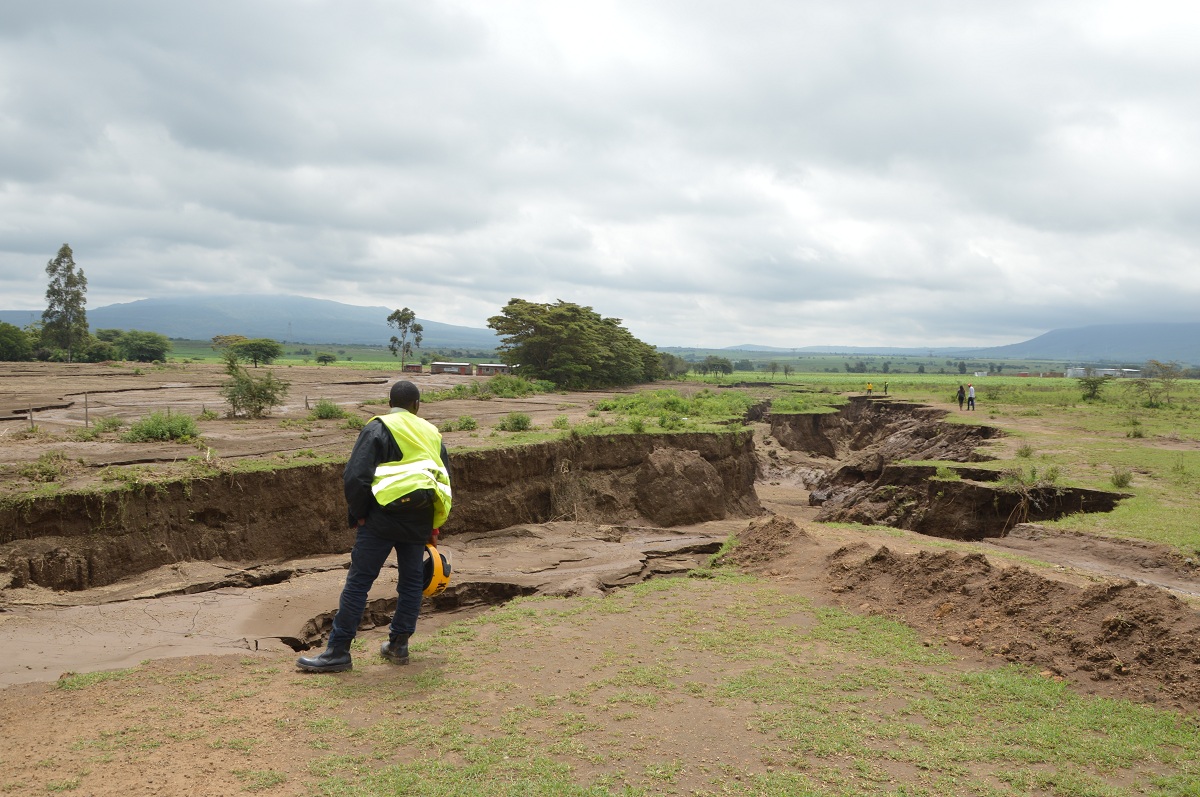 The section of fault line near the road is shallower considering that floods have filled the section with debris and soil after heavy rains and floods.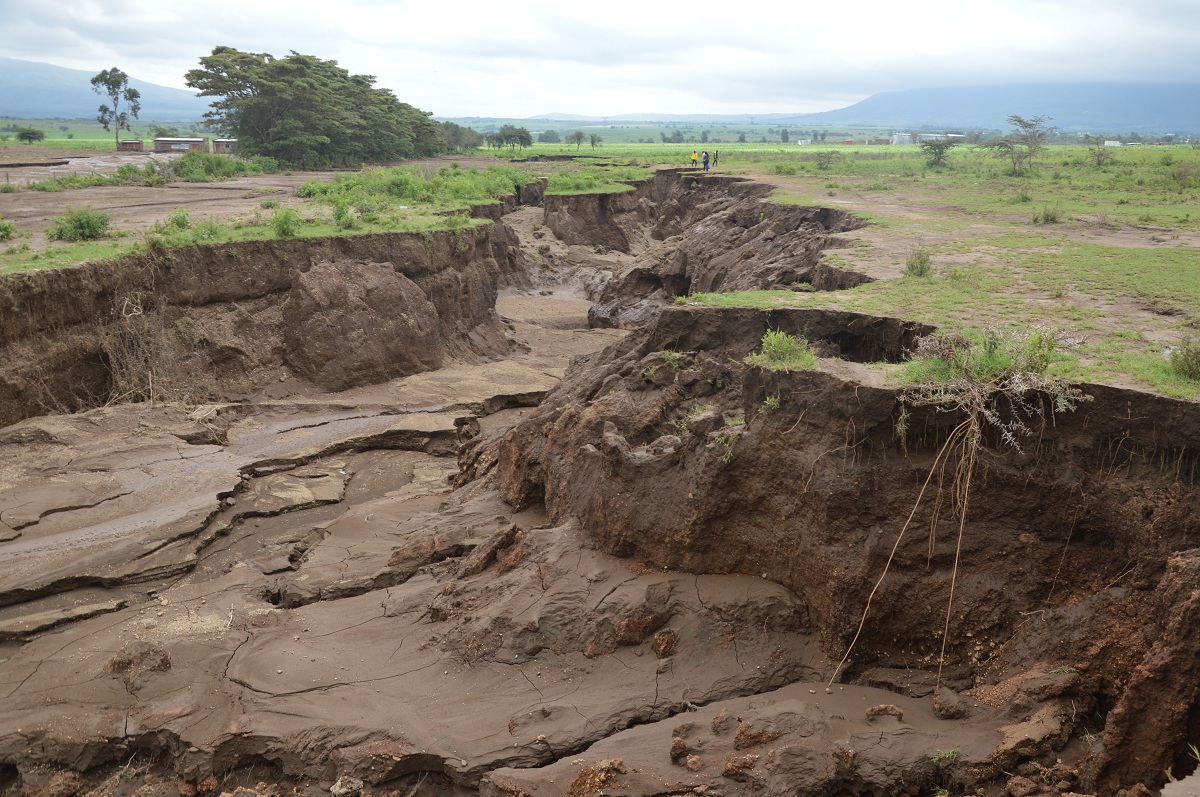 At first people claimed that the gap was caused by heavy rainfall. This is not true considering that huge rock below the earth's surface have fractured. This means that the fault line was as a result of geological activities and some geologists have claimed that the Somalia plate is separating away from the rest of the African continent.
The Geological Society of Kenya is currently conducting studies in the Mai Mahiu area to determine the impact of the fault line. The Kenya Geology and Mines department is also conducting analysis in the affected areas to inform decision making in setting up infrastructure projects such as roads and Standard Gauge Railway (SGR).
The Narok-Nairobi road is a flood plain which causes a lot of problems for motorists. When Kerosi Dotcom team was travelling via this road, it witnessed that there are standby equipment to remove silt from the road. The soil is deposited by frequent floods in the area.
The Mai Mahiu fault line has been the most recent tourist attraction in the area. It's attracting both local and foreign tourists. When we visited the area on 3rd May, there were few local tourists in the area.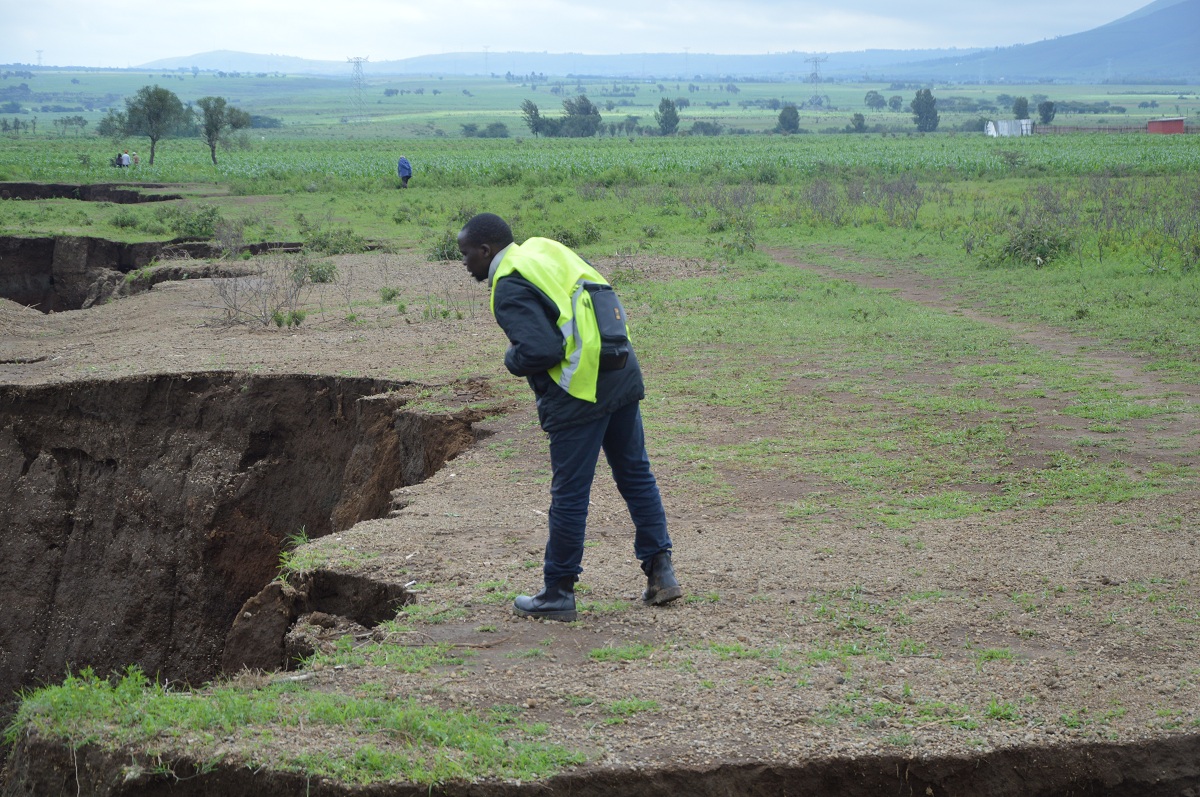 There were huge stone boulders near the section of the road which had been cut into two. The stockpile of stones was on the stand-by to help fill the gap in case the fault lines expands.
The Permanent Secretary for Mining and Petroleum Mr. John Omenge assured people using the Narok-Nairobi road of its safety. This is contrary to what the Geological Society of Kenya believes. The group feels the Kenya National Highways Authority (KeNHA) does not consult them adequately when setting up huge infrastructure projects.
If the activities originating from the earth's crust continue to happen, then the government will be forced to abandon the Narok-Mai Mahiu road in favor of the longer Kericho-Nakuru road.
Below are more photos from the scene: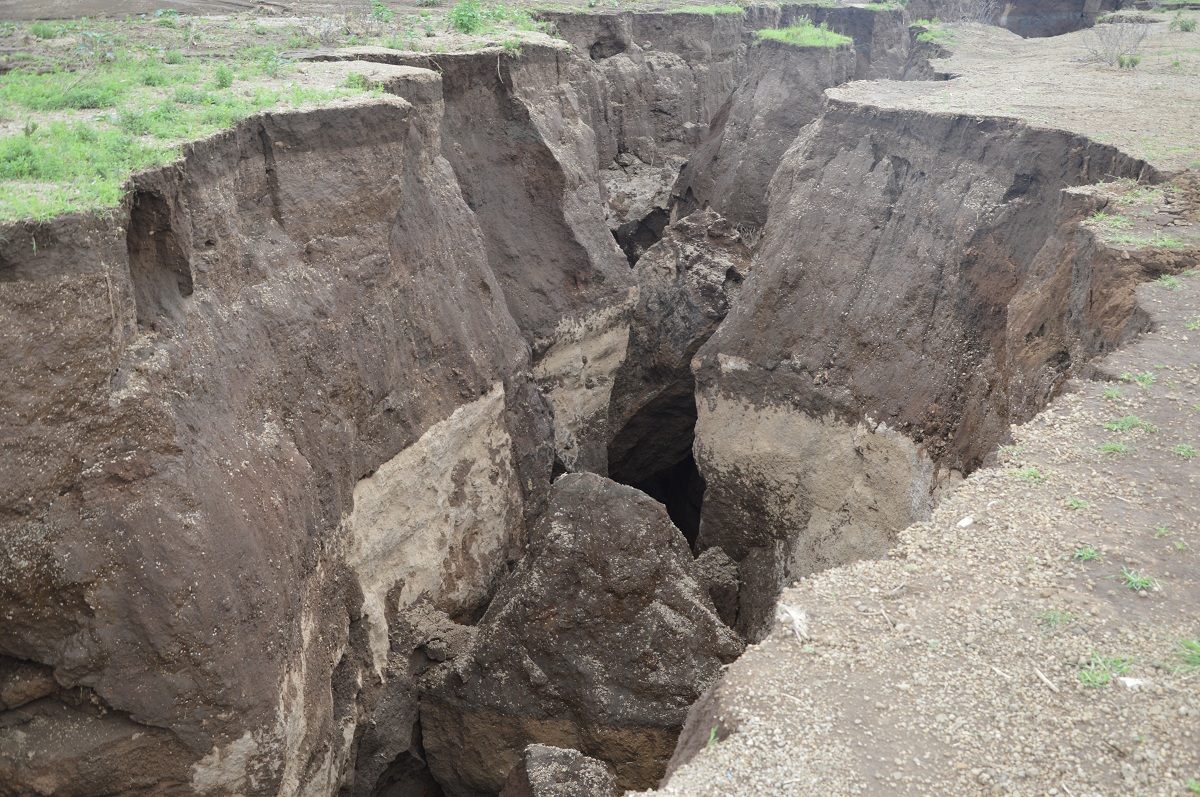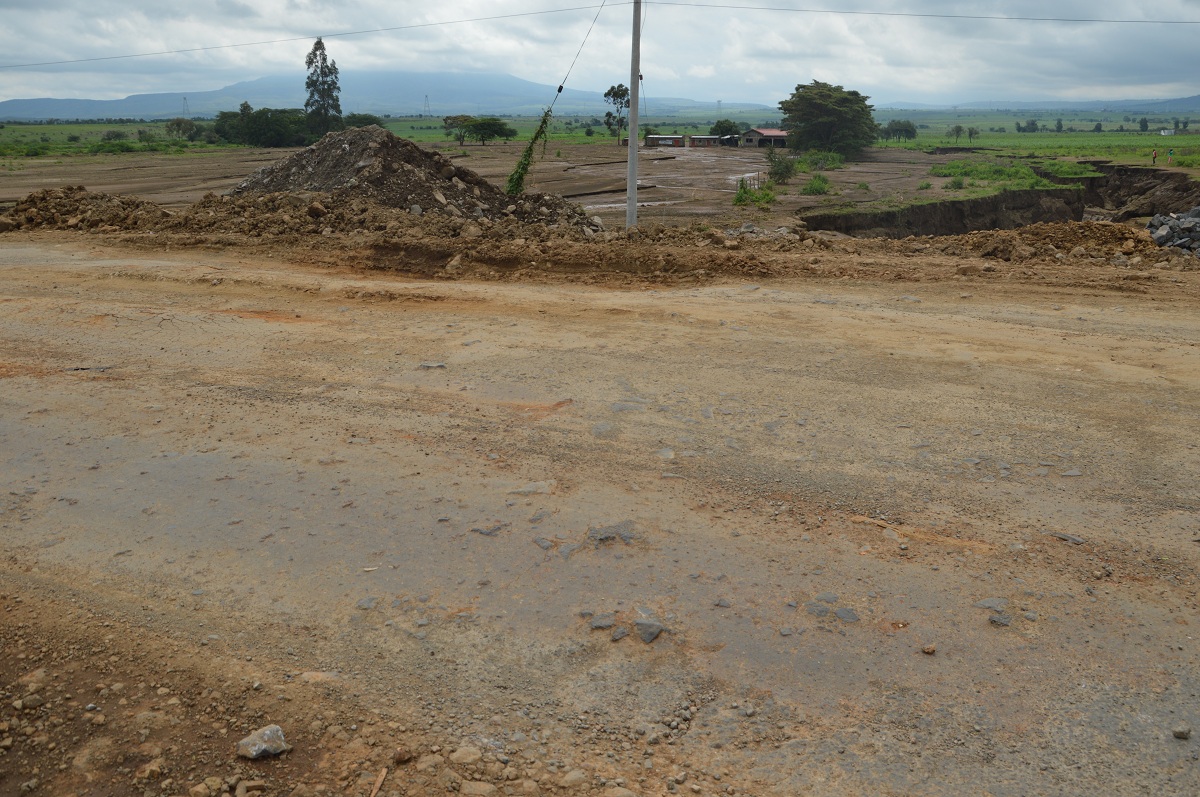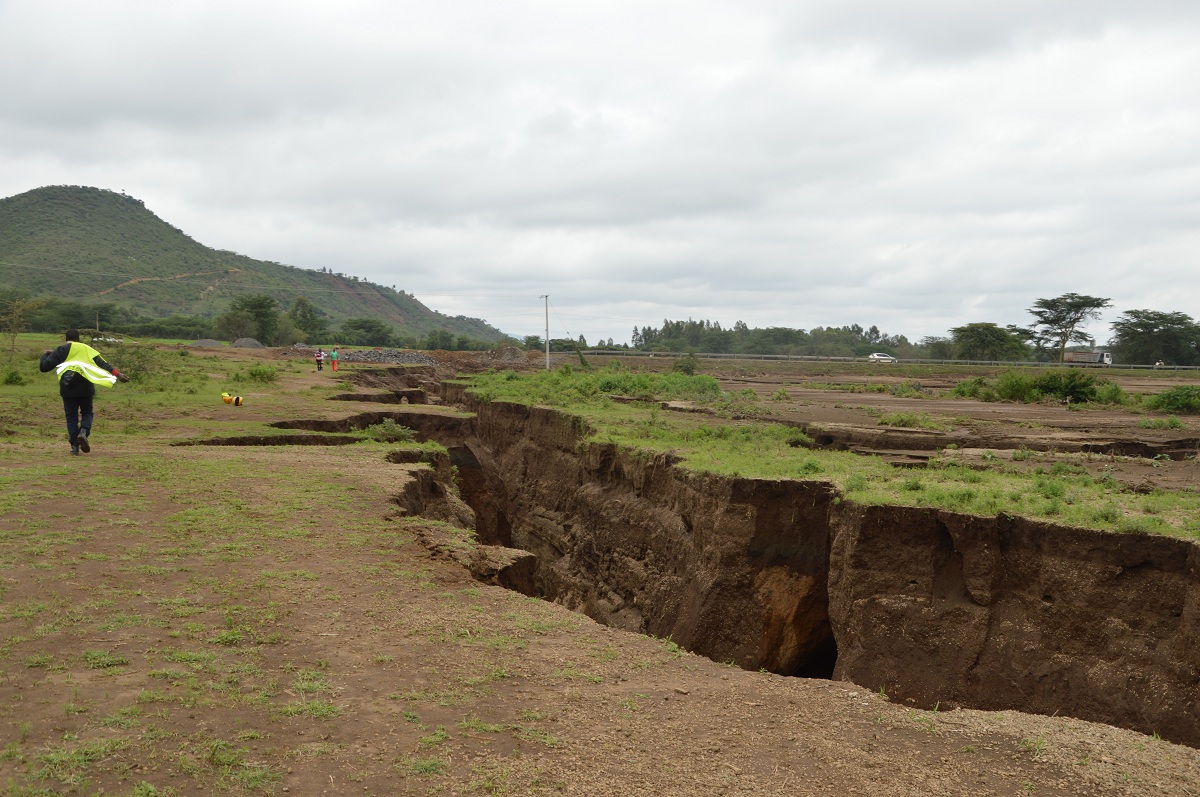 Read More: