Description 
T-Series is ranked among the leading YouTube Channels in the world. 
"Music can change the world". T-Series is India's largest Music Label & Movie Studio, believes in bringing world close together through its music. T-Series is associated with music industry from past three decades, having ample catalogue of music comprising plenty of languages that covers the length & breadth of India. We believe after silence, nearest to expressing the inexpressible is Music. So, all the music lovers who believe in magic of music come join us and live the magic of music with T-Series," description on T-Series YouTube Channel. 
Subscribers 
T-Series currently has 106 million subscribers (as at 23 July 2019).  There has been an astronomical war between T-Series vs pewdiepie.   
T-Series vs PewdiePie 
There was a supremacy war on who between Pewdiepie and T-Series will maintain the largest number of subscribers. Now it is clear that T-Series is the champion considering that Pewdiepie is trailing with currently 98 million subscribers according to socialblade website.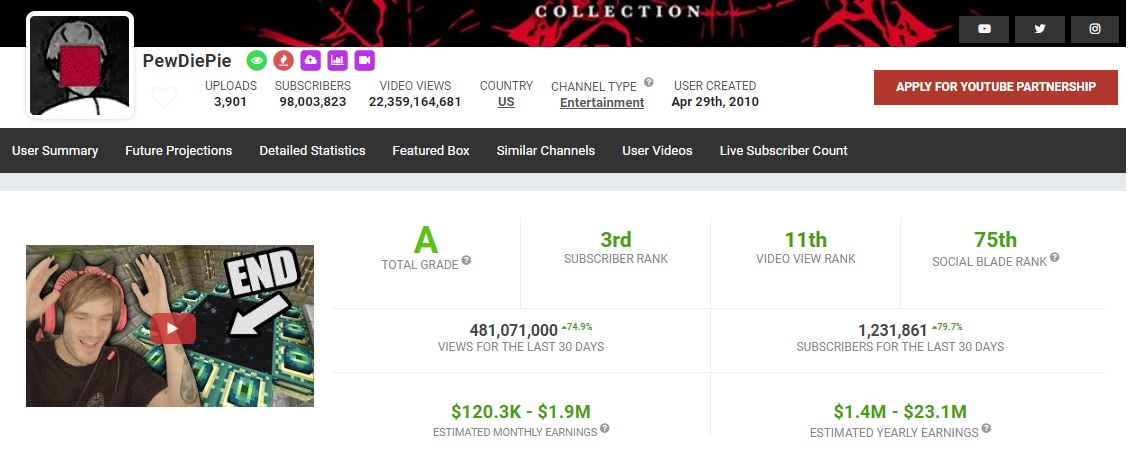 Read More: