Sam Ongeri was attending a Gusii Leaders meeting when reports came that Maaga, his running mate, had ditched him for UDA candidate Ezekiel Machogu. Ongeri, a DAP-K candidate is now facing a political blow after the running mate showed heels.
Maaga claimed that his defection was informed by listening to the leaders and community of Bomachoge. Maaga's run becomes the second after KNC candidate Manson Oyongo's running mate, Alfred Ndemo, ran to support ODM's Simba Arati.
"I don't have the power on my own to make such a decision, I was only sent to deputise Ongeri with the same community that sent me there," Maaga stated.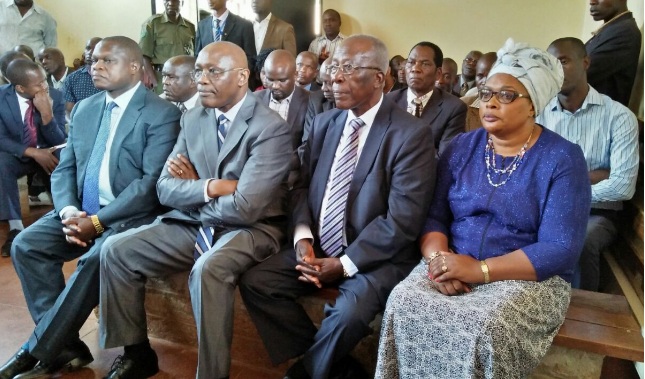 Maaga said that he is waiting for those who advised him to run to give him the way forward. He also added that Sam Ongeri failed to execute an effective campaign that was meant to get many votes. He further said that he saw signs of losing, and so, he had to come up with a strategy.
"His campaign has largely been shoddy and lacking in vigour," claimed Maaga.
"We were losing and that is why I accept this decision to withdraw me from him so that we support Machogu," Maaga added.
GOT a story? RING Kerosi Dotcom on +254 784 10 46 63 or EMAIL info@kerosi.com