Mwai Kibaki net worth is estimated to be Ksh. 150 billion. 
Between 1958 and 1960 Mwai Kibaki served as an assistant lecturer at his alma mater Makerere University in Kampala Uganda. 
Upon invitation by Jaramogi Oginga Odinga, he returned home and served as the Executive Officer of Kenya African National Union (KANU).
Between 1963 and 1974 he served as the Member of Parliament for Donholm Constituency in Nairobi.
Mwai Kibaki served as Minister of Finance and Economic Planning from 1970 – 1983.  He later served as Minister of Health as well as National Heritage.
He became the second leader of Official Opposition from 1998 to 2002. He served as the fourth Vice President of Kenya under Daniel Toroitich Arap Moi from 1978 to 1988. 
For more than 50 years, Mwai Kibaki net worth has increased due to investments in many sectors.  
Mwai Kibaki Net worth – Mathingira Wholesalers Limited 
In 1983 Mwai Kibaki registered a business known as Mathingira Wholesalers Limited and constructed a rental building. The building is now valued at Ksh. 20 million. 
MUTHAIGA HOME 
Mwai Kibaki net worth is made up of his Muthaiga Home. He was among the first Africans to settle in Muthaiga in 1963. Previously it was a whites-only residential area. 
The next item contributing to Mwai Kibaki net worth is his Muthaiga estate which is home to Kenya's Who is Who such as Manu Chandaria, Jimmy Wanjigi as well as Charles Njonjo.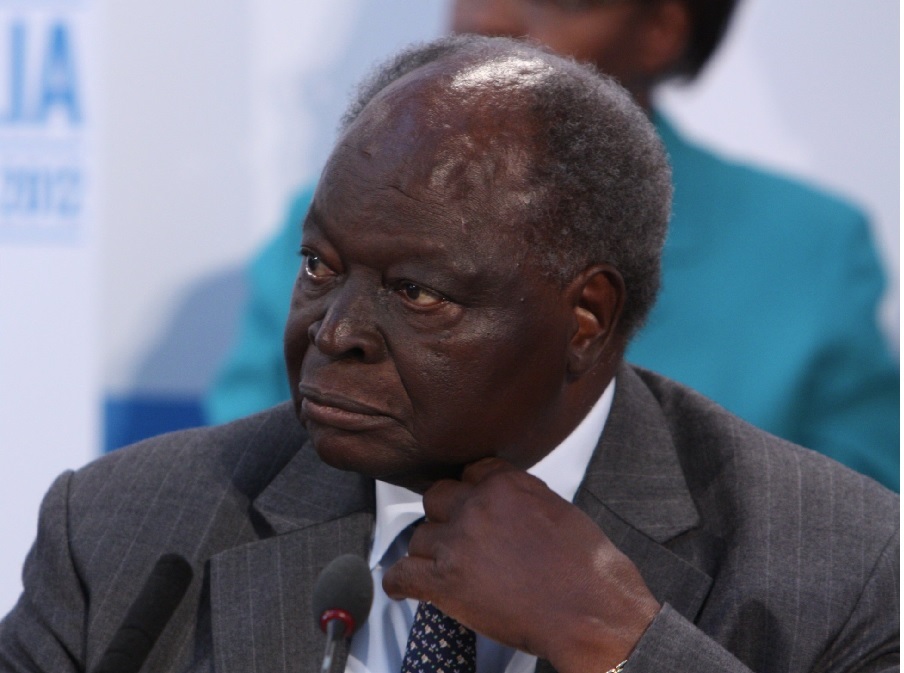 Mwai Kibaki was a member of Muthaiga Golf Club where he played his favorite sport.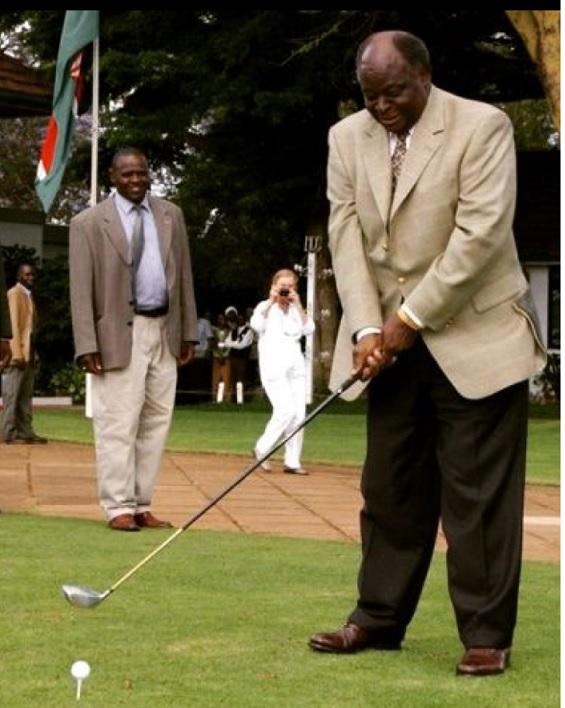 Mwai Kibaki net worth is made up of his two homes in Muthaiga, he lived in one and rented out the other. 
The renowned economist Makhtar Diop was among some of his tenants while he was working as country director for World Bank. The rents from these properties contributes to Mwai Kibaki net worth. 
Those who know estimate the value of the home owned by Mwai Kibaki in Muthaiga at Ksh. 600 million. 
Mwai Kibaki loved staying at his Muthaiga home than all his other homes because of his love for urban lifestyle. 
Heri Limited 
Mwai Kibaki owned 19,000 shares in Heri Limited a company that had plans to buy DT Dobie to supply Mercedes Benz limos to Kenya government and trucks to the military. The company later branched out to investing in shares of blue chip companies. Heri Ltd allegedly owned 45 percent of DT Dobie. 
Othaya Rural Home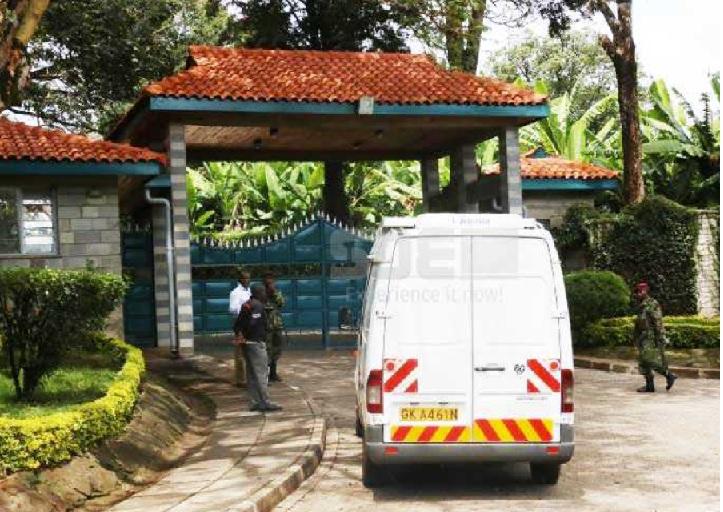 Mwai Kibaki net worth is also made up of a 20 acre farm in Othaya where he was buried alongside his wife. 
The Othaya home includes an air strip, family houses, police post, tea farm and approximately two acres of avocados. This greatly contributes to Mwai Kibaki net worth. 
Mwai Kibaki also owns another 10 acre tea farm near his Othaya home. 
Mweiga Retirement home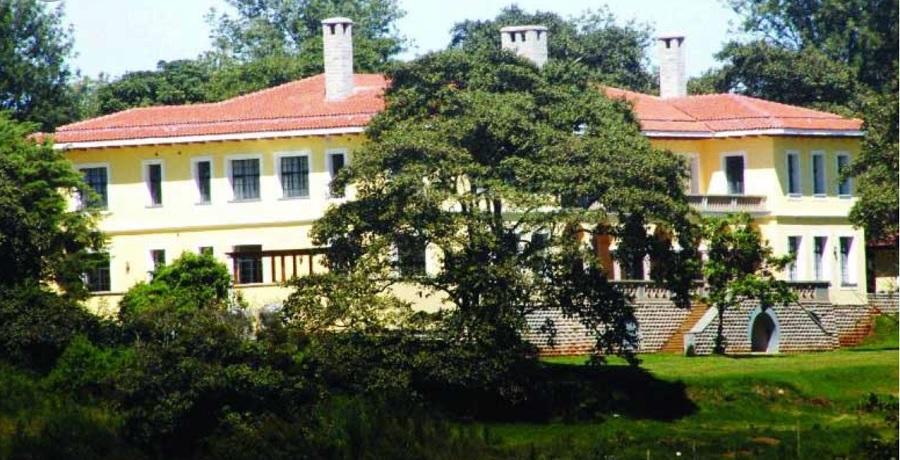 The state built a home valued at Ksh. 400 million for Mwai Kibaki's retirement.  This also contributes to Mwai Kibaki Net Worth. 
The property is located on a 100 acre farm which was donated by a Kenyan company where Mwai Kibaki was a shareholder. 
Instead of retirement at the Mweiga home, Mwai Kibaki opted to stay at his Muthaiga home in Nairobi.  Kibaki preferred to be in an urban and cosmopolitan area instead of a village setting. 
Nairobi City Buildings 
Mwai Kibaki was among the earliest Africans to invest on buildings in Nairobi's Commercial Business District. 
He established Heri Limited in the 1970s for investment in real estate. Through the company, Mwai Kibaki owns shares in Norfolk Towers as well as Koloboto Gardens. 
Mwai Kibaki co-owned International Life House with the Late Chris Kirubi. This is also a major contributor to Mwai Kibaki Net worth. The construction of International Life House was completed in 1971. The house was formerly known as Queens Way Development Cooperation and was later renamed International Life House by Chris Kirubi. Mwai Kibaki was there at the official opening of the International Life House by Mzee Jomo Kenyatta. The founding father of the nation had laid the foundation stone on Friday 10th October 1969. 
Previously, Mwai Kibaki net worth was also made up of Union Towers in Nairobi City. He sold the building in 2014 to Mt. Kenya University for Ksh. 800 million. The new owner said that it took three years of bidding to purchase the building. 
Union Towers belonged to a company known as Parkway Investment Limited which was in turned co-owned by Mwai Kibaki and Njoroge Mungai was was a former Minister in Kenya. 
Union Towers in a 9-storey building located in Nairobi City's Central Business District along Mama Ngina Street and opposite Hilton Hotel. 
Ranches 
Mwai Kibaki net worth is also made up of ranches around Kenya. He owns Lombara Ranch in located on the outskirts of Rumuruti town in Laikipia County. It's 20,000 acres in size. 
Mwai Kibaki net worth is also made up of 600 acres of Rware wheat farm near his Mweiga retirement home. 
Mwai Kibaki purchased large tracts of land from the then Cabinet Minister Bruce McKenzie. Kibaki bought 1,000 acres from Bruce in Bahati, Nakuru; 10,000 acres in Rumuruti and another 10,000 acres in Igwamiti in Laikipia County. 
Mwai Kibaki owned 1,600 acres of land in Naro Moru. Along Nakuru – Nyahururu road Kibaki owned Gingalili Farm which was 1,200 acres in size. 
Other investments 
Mwai Kibaki net worth is made up of numerous properties such as beach plots in Diani and Nyali, share on some buildings in Nyeri town, investments on blue chip companies on Nairobi Stock Exchange. 
According to Kenyans.co.ke, Mwai Kibaki's beach plot in Diani was valued at Ksh. 24 million. It was at the center of a court case in 2010. It was alleged that the man who sold the beach plot had forged the title deed and hence the Mwai Kibaki family had been conned. 
Silver Springs Hotel is a major contributor to Mwai Kibaki net worth. The hotel is located in Nairobi City. The hotel is located in Hurlingham along Arwings Kodhek road opposite Nairobi Hospital and the Department of Defense (DoD). 
Mwai Kibaki net worth – Green Hills Hotel 
He also owns the Green Hill Hotels, which is located along Bishop Gatimu road in Nyeri. It was opened by Mwai Kibaki in 1979. The hotel provides services such as night club, food and drinks, golf course, rooms, restaurant, part-time seater for kids and sauna among other services. 
Travelers who stay at the hotel can pay for services using MasterCard, American Express and Visa cards. 
Green Hills Hotel provides free parking and wifi is available in all areas of the facility. 
Mwai Kibaki net worth – Betting 
Mwaki Kibaki's family is believed to have ventured into sports betting through Jimmy Kibaki – OdiBets. The betting firm was established in 2018 and has been engaging in intensive and aggressive marketing. 
Mwai Kibai net worth shared in a will
Five months after he died, details on how Mwai Kibaki's wealth will be shared emerged. All the wealth was shared among his four children (Judy Wanjiku, Jimmy Kibaki, Antony Githinji and David Kagai on an equal basis.
His personal items will be handed over to the Mwai Kibaki Foundation. 
The six-page will is before the high court of Kenya's Family Division in Nairobi. Spouses of his children were excluded from sharing his wealth. 
GOT a story? RING Kerosi Dotcom on +254 20 78 64348 or EMAIL info@kerosi.com