The 42 Gun Portuguese warship, Santo Antonio de Tanna, sank in Mombasa harbor in 1697 below fort Jesus whilst trying to break the prolonged Omani Siege.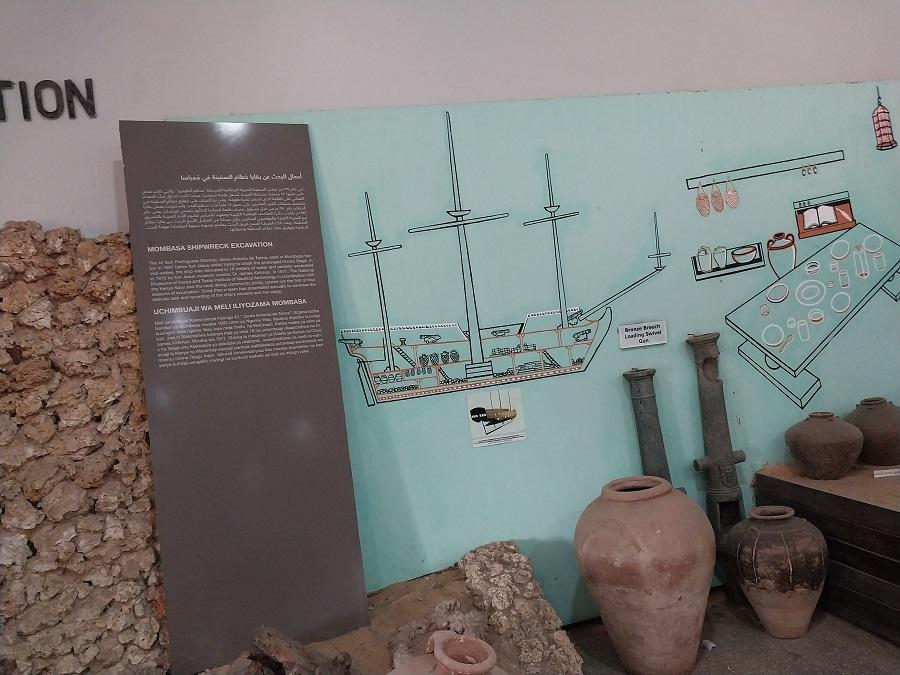 In the mid-sixties, the ship was relocated in 18 meters of water and partially excavated in 1970 by fort Jesus Museum curator, Dr. James Kirkman.
In 1977, The National Museums of Kenya and Texas Institute of Nautical Archaeology in coordination with the Kenya Navy and the local community jointly carried out the first of four seasons of excavation. Since then a team has assembled annually to continue the delicate task and recording of the ship's remains and her cargo.
GOT a story? RING Kerosi Dotcom on +254 20 78 64348 or EMAIL info@kerosi.com