Chelsea had their Premier league opener match against Everton on Saturday. Jorginho's penalty towards the end of first half sealed them a 1-0 win.
Considering that Chelsea lost four game in a row last season at Goodison Park, Everton home ground, one goal win was something to celebrate.
Both teams did not impress during the pre-season games. Everton lost to Minnesota 4-0 while Chelsea's embarrassing defeat to Arsenal makes it even worse.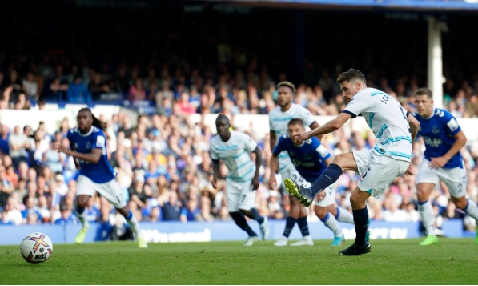 Raheem Sterling, Kalidou Koulibaly and Marc Cucurella made their first debut for Chelsea. Cucurella started from the bench together with Armando Broja, who was on loan.
Thiago Silva made an extemporary move for cutting out a speedy and dangerous counter attack by Gordon and Gray. He made Chelsea a narrow escape.
Raheem Sterling had already counted his first goal for the Blues before it was ruled outside. He still continued to show what he is made of.
Everton tried their best for a comeback in he second half but Chelsea looked more serious, they had to include Dele Ali and Mina in their plans. Mina gave some discomfort to Chelsea backline but did not manage to put the ball behind Mendy.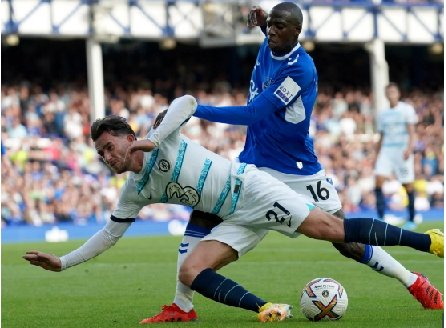 GOT a story? RING Kerosi Dotcom on +254 784 10 46 63 or EMAIL info@kerosi.com