Robert Mugabe's body is expected to be flown to his home country Zimbabwe for a state funeral expected to be conducted next week. His body is lying at Singapore Casket funeral home. 
Meanwhile Zimbabwean authorities have announced three (3) days of national mourning for the fallen foundation of the nation.
His widow, Grace Marufu Mugabe, hid her face using a blue  blanket due to her 'immeasurable' grief.
The late Robert Mugabe ruled Zimbabwe for 37 years starting from April 1980 when he became the founding father and the first Prime Minister until 2017 when he resigned as President. 
Claudius Nhema who is serving as Zimbabwe's Charge d'Affairs to Singapore visited Singapore Casket Funeral home where the body of the ex-president was taken to to offer his condolences to family and friends. He told the media that Mugabe was a national hero and as a result he will be accorded a state funeral.
Mr. Claudius Nhema is helping the family with funeral arrangements.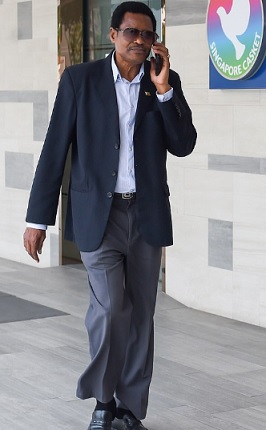 There are numerous reports that Mrs. Grace Mugabe who is despised in her home country may be prosecuted as a result of crimes she committed while her late husband was on power. This is mostly economic crimes considering that she stole state resources for her own use. 
Grace earned the nicknamed "Gucci Grace" due to her habit of visiting designer stores along Orchard Road in Singapore to purchase designer items. During one of her shopping sprees abroad, she spent £60,000 on a single visit to Singapore. 
Daily Mail of UK reported that Grace Mugabe is sitting on a pile of £1 billion. Quite an amount.  
Bona Mugabe, the late dictator's only daughter with Grace Mugabe, studied in Singapore where she also owns a home.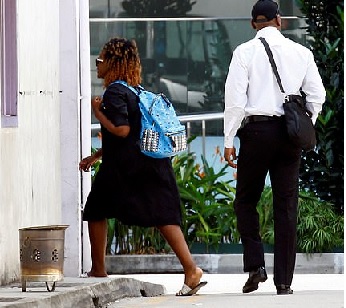 GOT a story? RING Kerosi Dotcom on +254 20 78 64 348 or EMAIL info@kerosi.com