Fake Lawyer Brian Mwenda who was busted by the Law Society of Kenya  Nairobi branch has been arrested for presenting himself as a lawyer when he is not. 
It is reported that during his fraudulent activities  as a fake lawyer, he handled 26 cases all of which he won. 
Nairobi branch of Law Society of Kenya revealed this on their X account following complaints by members of the public.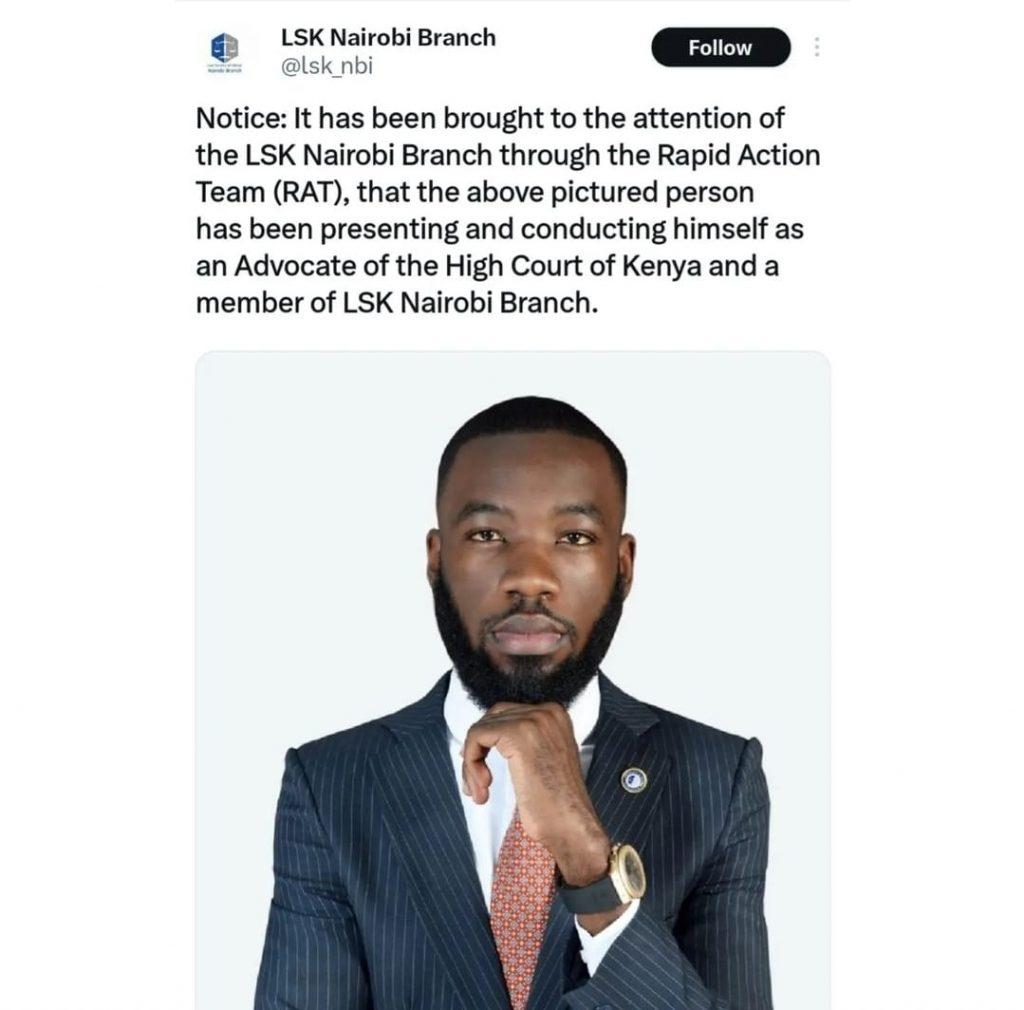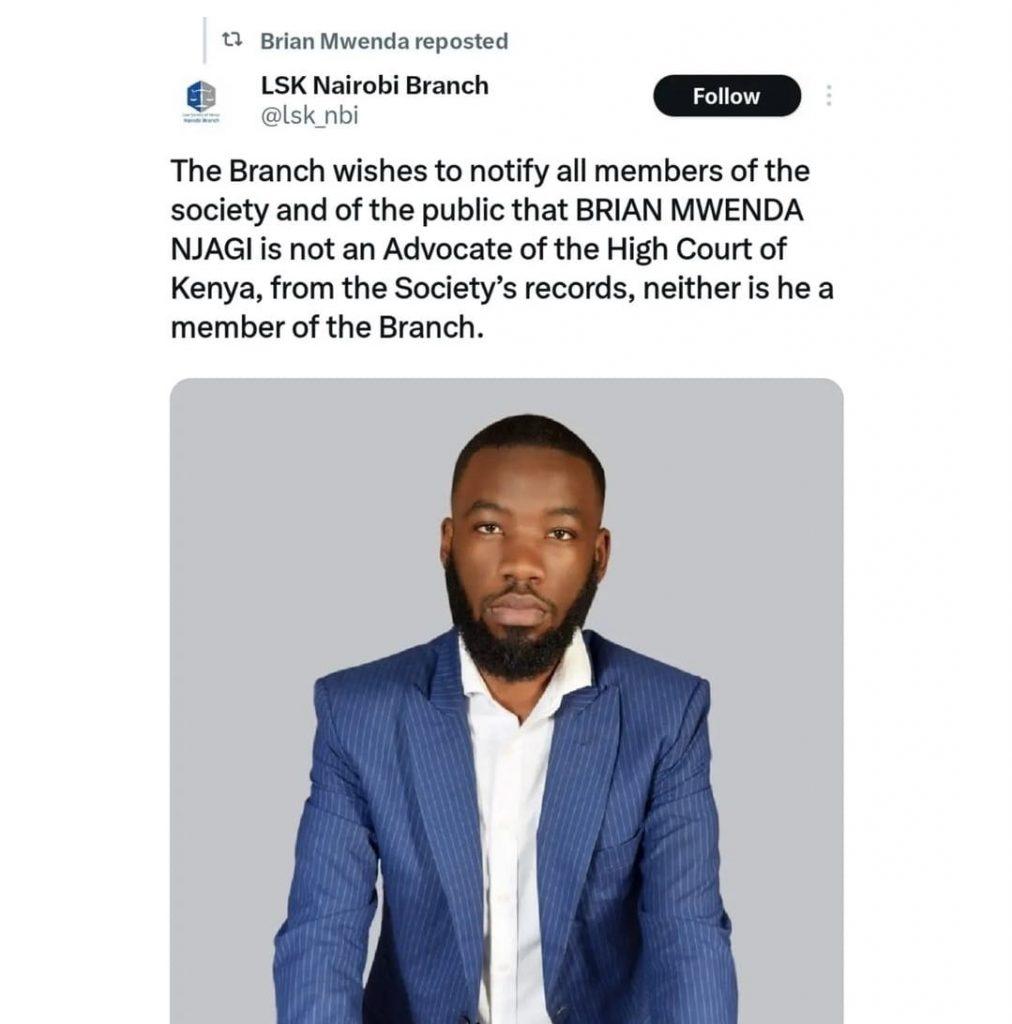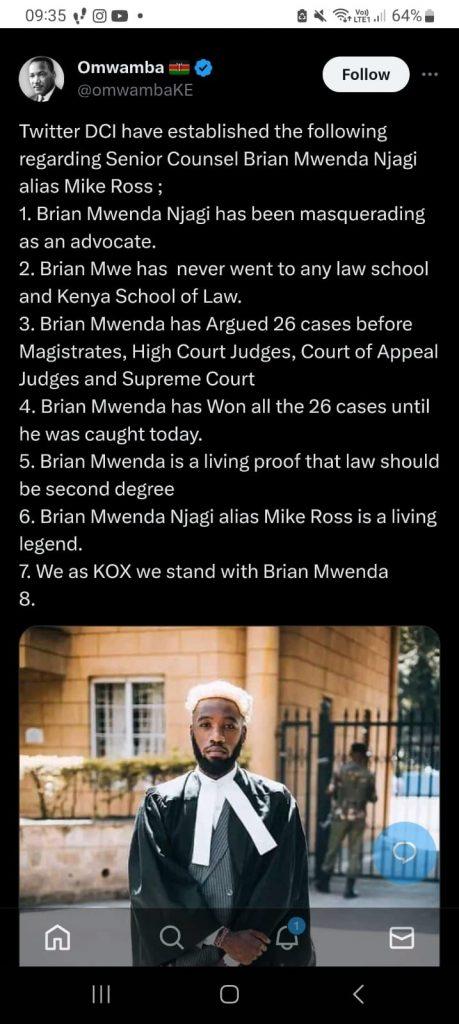 End