Advanced petroleum, oil and chemical spill management
Training on Advanced Petroleum, Oil and Chemical Spill Management provides future opportunities for Civil Society Organizations to participate in the Oil and Gas Industry to defend the rights of marginalized local communities in the Oil fields such as Lokichar in Turkana and the communities along the crude oil pipeline where oil spill can happen any time once Kenya enters the oil production stage. Oil and chemical spills will have an impact on people's health and access to clean piped water.
Photo 1: Participants at the petroleum oil and chemical spill management course
Oil and chemical spills happen every year all over the world and stakeholders such as Oil companies, regulatory agencies, communities and CSOs have a role to play in oil and chemical spill management.
This course was organized by KEPTAP and KCPOG and supported by World Bank Group (WBG) and was held at Sawela Resort in Naivasha.
Participants were drawn from CSOs, Kenya Pipeline Corporation, NEMA, and Kenya Maritime Authority (KMA) among others.
Highlights of topics covered:
How to handle media when there is an oil or chemical spill emergency
Oil spill Contingency Planning
Incident Command System
Use of dispersants to handle oil spills
Oil spill waste management
Guide to shoreline cleaning
Oil spill preparedness
Preventing oil spill in Oil and Gas industry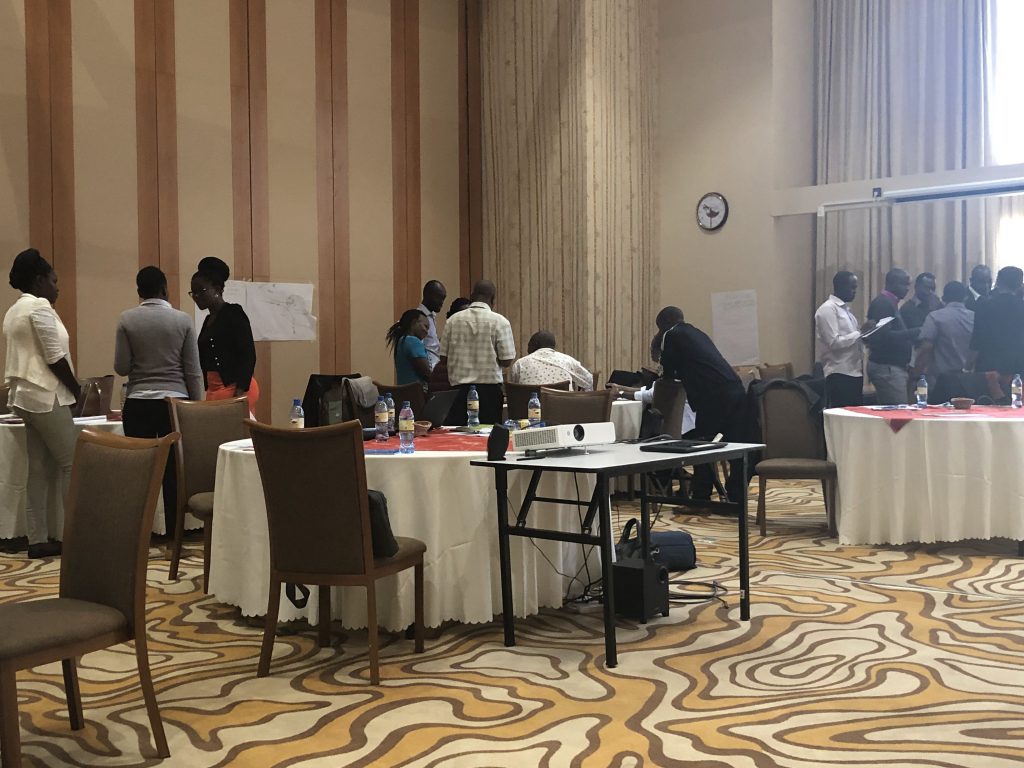 Identified areas of interest for Civil Society Organizations (CSOs)
Assessing and addressing oil spills on water and land as well as waste management, environmental protection, oiled wildlife and others;
environmental and community Impact of oil and chemical spill and making necessary recommendation to the team managing the emergency;
Organizing and training volunteers to handle the oil and chemical spill emergency;
Participating in the relocation exercise in the case of large scale oil or chemical spill;
Conducting post oil or chemical spill assessment and its impact on the environment and advocate for associated restoration activities or agitate for compensation for the negative impacts;
Strengthen the capacity of local communities to be able to engage other stakeholders such as oil companies, shipping interests and government agencies in regards to their rights;
Policy engagement opportunities were identified during the training. It was noted that Kenya does not have an agency to respond to oil or chemical spill onshore as is the case with KMA which is responsible for offshore oil and chemical spills;
There is need to call for reforms on Ministry of Mining and Petroleum since the same body issuing mining licenses should not be the same one monitoring compliance. Hence there is need for establishment of an independent agency to monitor compliance by mining corporations in line with global best practice;
Read More: From Acquisition to decommissioning