2 Kenya Airways Staff Arrest for Drug Trafficking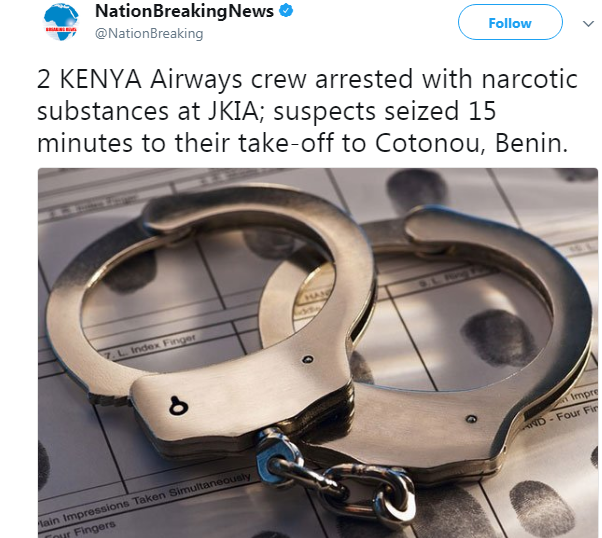 Two KQ cabin crew members have been arrested just 15 minutes before take off to Cotonou, Benin. This is the second incidence in less than one month.
Two weeks ago, 4 kilograms of narcotics KQ staff were nabbed for being in possession of narcotics concealed as Kenyan coffee and hidden in the crew restroom of  Kenya Airways (KQ) plane (Flight No. 870) according to sources.
Read More: Robert Marawa launches his own online TV
– KQ Crew Nabbed at JKIA for drug trafficking.
Reactions from Kenyans on Twitter: