The USA Today has reported that Woolsey wildfire has burnt down Western Town in Paramount Ranch in California.
Read More:
This is the set for television shows and numerous films. This bad news was first reported by Santa Monica Mountains National Recreation Area.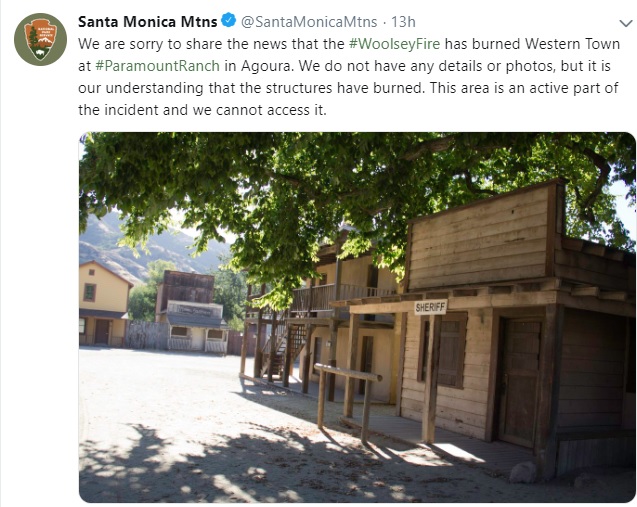 The wildfire was spread by wind and hit many parts of South California. It has made many people homeless.
According to the Hollywood Report, Westworld was a filming location for films such as: American Sniper and Dr. Quinn, Medicine Woman.
Westworld has another film shooting location at Melody Ranch in Santa Clarita.
GOT a story? RING Kerosi Dotcom on +254 20 78 64348 or EMAIL info@kerosi.com