United States staged their advanced warships in the Western Pacific a move that could spread fear in East Asia and especially their rivals China. In reports, the stealth ships will be accompanied by US hypersonic missiles in recent days. The ships will include the USS Zumwalt, which the US plans to use install their Common Hypersonic Glide Body (C-HGB).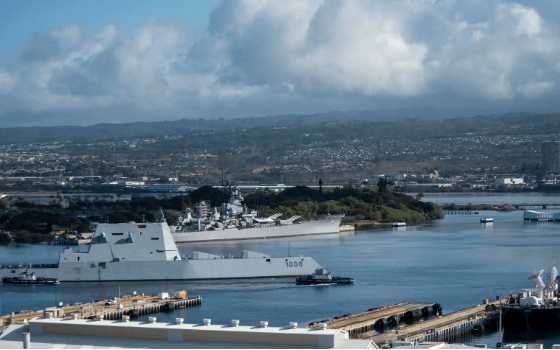 USS Zumwalt is much bigger than any of the Chinese ships. It displaces over 16,000 tones while China's largest ship displaces less than 13,000 tones. When it comes to war, the size of the USS Zumwalt alone will enable the US win.
C-HGB is a system that launches missiles at hypersonic speed. A research from Congressional Research Service said that the C-HGB will be impossible to be detected because it will be traveling at a speed five times that of sound.
The US also has smaller but advanced warships displacing less than 10,000 tones. They are all accommodated by Squadron 15, a destroyer based near Tokyo.
However, the US also have other two warships same class as the Zumwalt. They include the USS Michael Mansoor and the USS Lyndon B. Johnson. These three ships cost up to $8billion according to Government Accountability Office (GAO) report.
According to congressional Research Service, the US navy had planned to build over 32 warships but decided to reduce them to three so that they have the capacity to defend a country from ballistic missiles.
On the other hand, China has come up with a plan to increase their marine time capabilities. They have decided to make stronger and advanced civilian ships that will enable them in times of war. The ships have characteristics of a warship.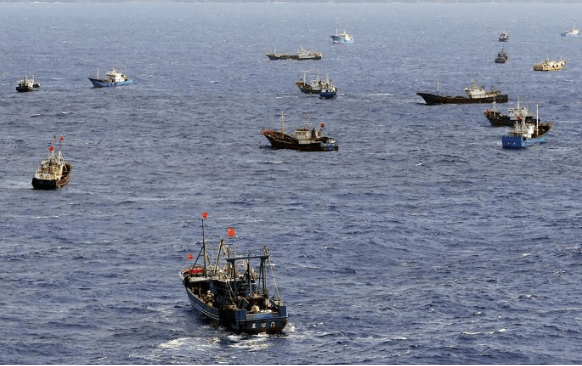 This decision to upgrade civilian ships to military class has knocked out the US navy ships in numbers. China stands the world's largest navy.
Read more:
GOT a story? RING Kerosi Dotcom on +254 20 78 64348 or EMAIL info@kerosi.com