Tokyo 2020 Olympics just began this weekend. Now, it has been reported that officials have installed cardboard beds inside the Olympic Village allegedly to discourage athletes from engaging in sexual intercourse.  This was later dismissed as fake news. 
Dezeen magazine reported that Olympic officials in Tokyo have already warned 2021 Games participants to avoid enaging in sexual intercourse because of coronavirus. Therefore, at least 18,000 cardboard beds were made available in the Olympic village in Japan. 
"Those beds can stand up to 200 kilograms," Takashi Kitajima, the general manager of the Athletes Village told the Associated Press.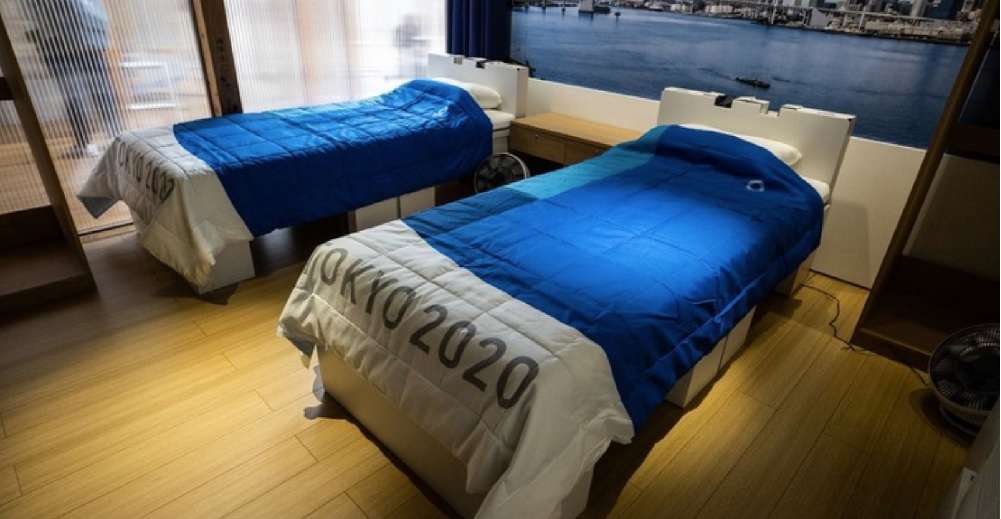 "Beds to be installed in Tokyo Olympic Village will be made of cardboard, this is aimed at avoiding intimacy among athletes," American distance runner Paul Chelimo tweeted.
GOT a story? RING Kerosi Dotcom on +254 20 78 64348 or EMAIL info@kerosi.com