Mr Joseph Choge, a resident in Nandi County surprised people after donating part of family land to President William Ruto to celebrate his win over the just concluded general elections.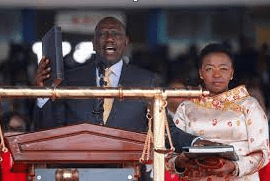 Mr Choge was appointed as the CEO of the Unga Group Limited in 2021, after retirement of long serving Managing Director Nicholas Hutchinson.
In reports, he wants President Ruto to construct a youth empowerment center on the half acre piece of land.
The land is situated on Eldoret-Kapsabet highway and few kilometers from Koitalel Samoei University College. He wants it named "Dr William Ruto Empowerment Academy and Resource Centre."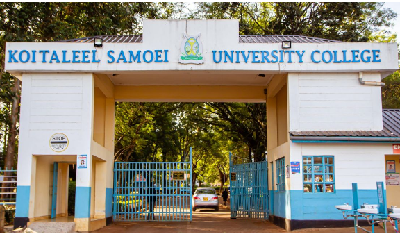 If president William Ruto takes the offer, the institution could train up to 400 youths across the country.
According to Mr Choge, this was the best way to celebrate President Ruto's win.
He said: "The best way to celebrate President Ruto's victory is to give out my family land for the construction of the Dr Ruto youth training centre to nurture talent and inspire discouraged youths and mentor those struggling with drug abuse."
Choge cited that President Ruto's victory was an inspiration to many youths across the country that hard work pays. Ruto rose from chicken seller to President of the Republic of Kenya.
 "This was a great inspiration to many youths who may have previously believed things are impossible and that not just anyone could rise to become President unless one came from prominent families," he stated.
The project was blessed immediately by Kalenjin elders. The said that the nation is in need of citizens like Mr Choge who can sacrifice their property for the sake of the nation.
Read more:
GOT a story? RING Kerosi Dotcom on +254 20 78 64 348 or EMAIL info@kerosi.com