Sirisia Member of Parliament has been charged of corruption by the High Court of Kenya, opening way to 67 years in jail. Alongside Waluke is Ms Grace Wakhungu, his business associate who was also sentenced for 69 for collaborating with the MP.
According to Justice Maina, it was evident that the two broke the law. In evidence, the judge found that Sh297, 386, 505 paid to Erad Supplies and General Contractors Limited by NCPB in 2013 was a fraud. Erad is a supply company owned by the two.
She said: "After carefully considering evidence, this court came to the conclusion that the appeals have no merit. The criminal charges were proved beyond reasonable doubt,"
Read more: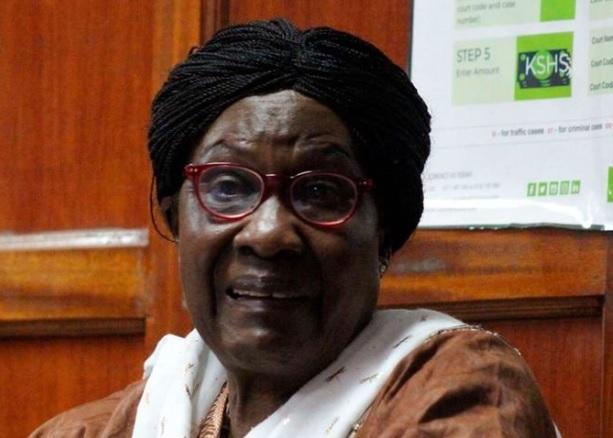 However, Justice Maina directed Waluke and Grace to pay fines of Sh727million and Sh 707 million respectively or serve the sentences.
"The invoice upon which the claim for payment was based was a forgery. Mr Waluke presented it to an arbitrator knowing very well Erad Supplies and General Contractors Limited had no dealing with the maker of the invoice (Chelsea Freight Ltd) and as a result it was paid the sums by a public body," said Justice Maina. 
NCPD had directed Erad Supplies and General Contractors Limited to supply maize due to scarcity of the commodity in the country. However, it was found that the invoice was fake.
Back in 2004, Erad Supplies was directed by NCPB to supply 40,000 metric tonnes of maize. Unlike the other four firms that were issued the same directive, Erad's tender was no issued with a letter of credit.
The other firms include Hala General Trading LLC, Versatrade International CC, Purma Holdings Ltd and Freba Investments. According to the prosecution papers, the four companies delivered the supplies but Erad Supplies did not.
Erad Supplies Company lead by Waluke and Ms Grace went on demanding for storage costs. They were paid the storage costs by NCPB but after series of complains that the deal was a fraud.
However, Erad through lawyer Muite urgued that they had been given the contract by the NCPB only that their papers lacked letters of credit. They had already secured Maize abroad ready for shipment into the county before breaching of the contract.
Erad was then awarded up to $1,960,000 as loss of profit and $1,146,000 as storage charges which according to Justice Maina was stealing of public funds since the invoice was fake.
GOT a story? RING Kerosi Dotcom on +254 20 78 64348 or EMAIL info@kerosi.com