The Ukrainian Ministry of defence has released photos showing the terrible conditions of a Ukrainian soldier captured by Russia. 
Mykhailo Dianov, a Ukrainian soldier was released on September 21 by the Russian government after the United Arab Emirates brokered a prisoner swap between the two warring countries. 
Before he was captured, Dianov, was defending the Azovstal plant based in Mariupol. Upon his released his images trended in Ukraine because he was smiling despite his suffering cause by serious injuries that he sustained while in captivity.
The soldier spent months inside a Russian prison where he revealed that they were not accessing healthcare services.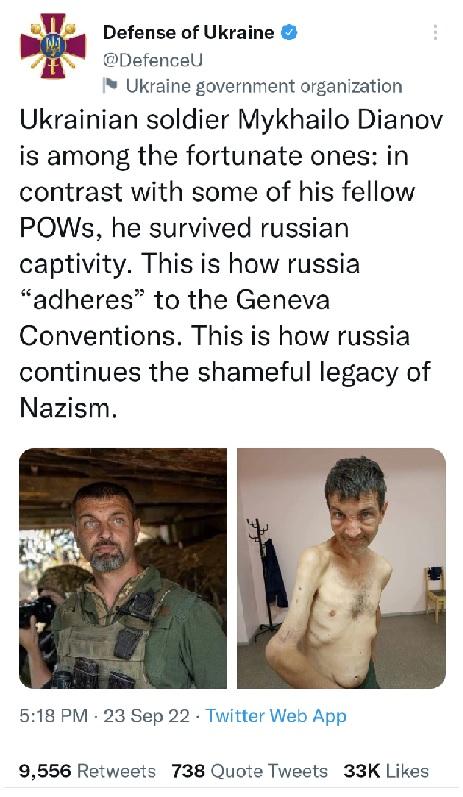 The Ukrainian Ministry of Defence posted the message in a tweet on Friday evening stating as follows: 
Read More: 
"Ukrainian soldier Mykhailo Dianov is among the fortunate ones: in contrast with some of his fellow POWs, he survived russian captivity. This is how russia "adheres" to the Geneva Conventions. This is how russia continues the shameful legacy of Nazism."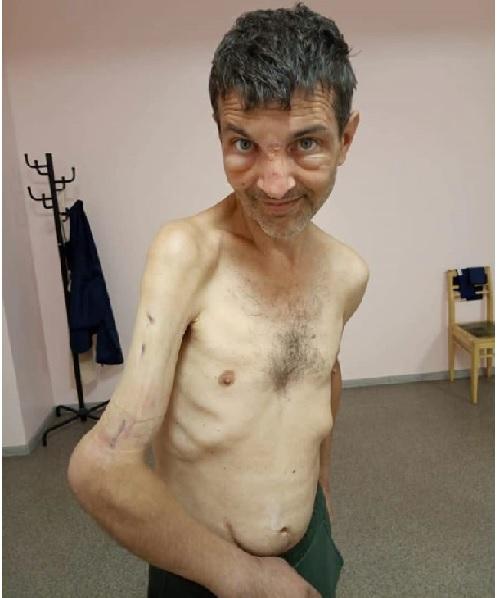 GOT a story? RING Kerosi Dotcom on +254 20 78 64348 or EMAIL info@kerosi.com