Members of the Sengwer Community participated for the first time on the budget forums organized by Elgeyo Marakwet  County. The Sengwer are found around Talau in West Pokot, Embobut in Elgeyo Marakwet and Kapolet in Trans Nzoia Counties. Their lands are gazetted as Cherengany forest which have been conserved to provide water for the communities living downstream.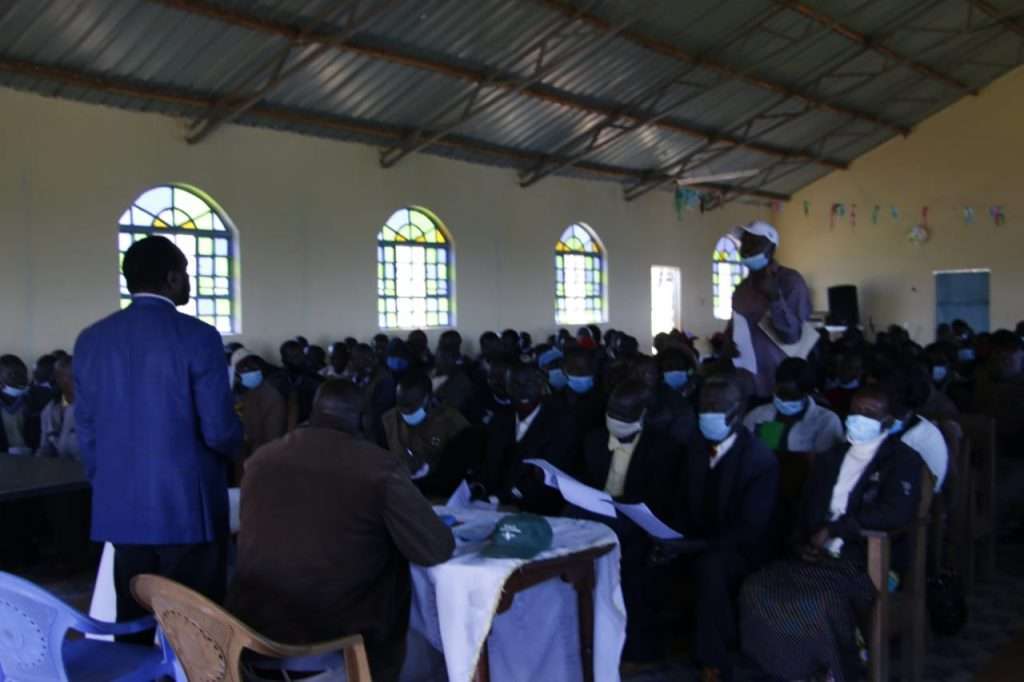 A colleague of mine was part of these public forums and made a number of observations. 
First, the county officials discussed the County Annual Development Plan (CADP) instead of the budget estimates also referred to as the programme based budget. This is shocking. The CADP was supposed to be submitted to the Elgeyo Marakwet County Assembly by September 1 according to the Public Finance Management Act 2012.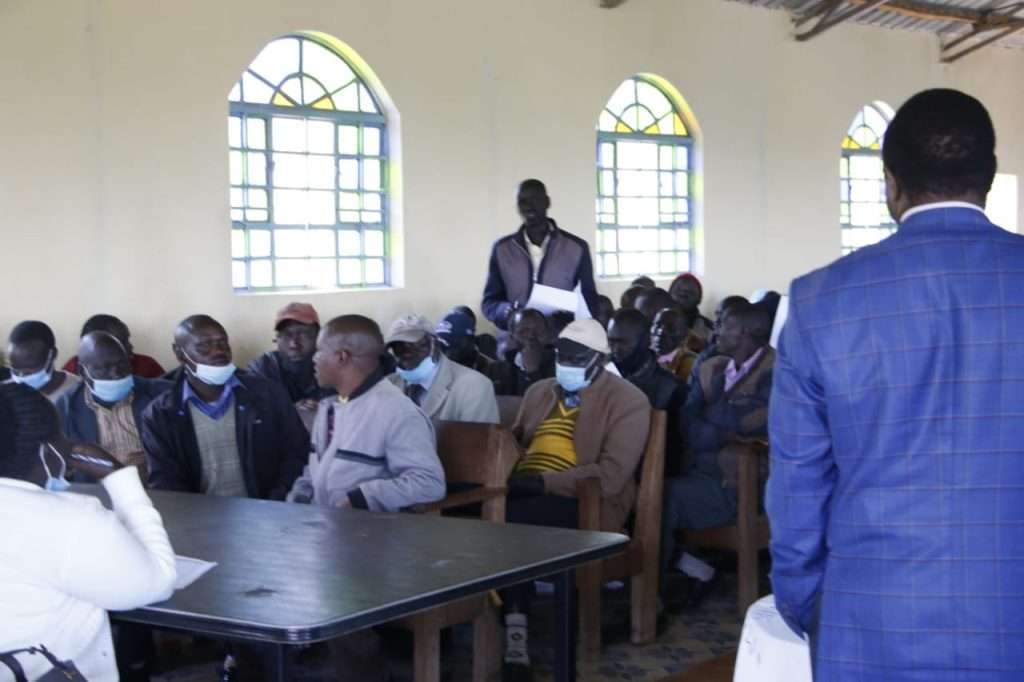 The Budget Committee/county officials insisted that the county government of Elgeyo Marakwet is focusing on roads in FY 2021/2022 and never wanted to hear any other project for example in health or education.
This is equally shocking because counties  have a role to progressively increase access to economic, social and cultural rights. Further, Universal Health Care coverage is one of the Big Four Agenda. Hence, counties are expected to cooperate towards achieving UHC and it is a state obligation under the international laws including a rallying call under the Sustainable Development Goals "Leaving No One Behind". The members of the Sengwer ethnic community were well organized and even had a written memo which was declined upon submission. Not considering the written proposals of the Sengwer ethnic minority is discrimination.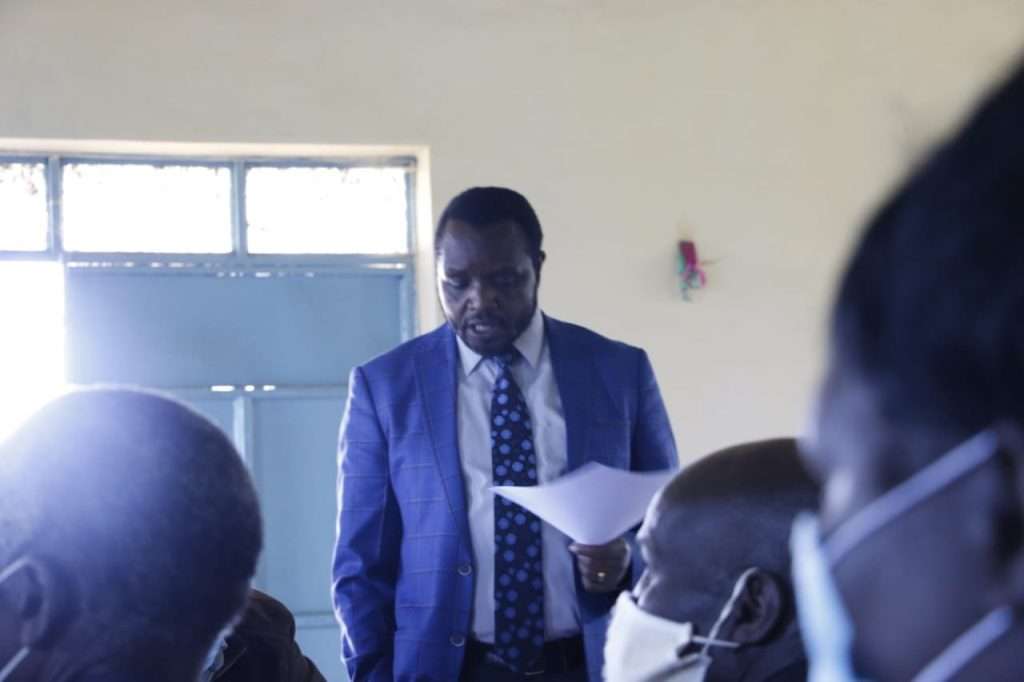 Performance of Elgeyo Marakwet in budget implementation 
In the FY 2019/20, Elgeyo Marakwet county had budgeted for Ksh. 5.7 billion which comprised Ksh. 2.4 billion and Ksh. 3.3 billion on development and recurrent expenditures respectively. In order to finance the budget, the county expected to receive Ksh. 3.8 billion as equitable share, 1.1 billion as total Conditional grants and Ksh. 131.9 million would be raised from its own sources of revenue.  In addition, a cash balance of Ksh. 568.3 million from the FY 2018/19, would also be used to finance the budget. Other sources of revenue to implement the budget included some Ksh. 11 million from "other revenues". The source of the "other revenues" in reference have not been elaborated on by the county hence lack of transparency.
The county of Elgeyo Marakwet actually spent Ksh. 30.2 million to rehabilitate village Polytechnics in the county. However, no village polytechnic that benefited from this disbursement has been named in the report. Clarity on this matter is urgent so as to rule out the number and identity of the stated institutions. This is also relevant in order to ensure that the indigenous peoples from the ethnic minority community of the Sengwer living in Elgeyo Marakwet County are also included in the plans.
Under loans and grants from development partners to Elgeyo Marakwet County, there were large sums allocated for in the budget, but never received. For instance, the World Bank grant on maternal health amounting to Ksh. 6.7 million was never received. Such a crucial sector needs to be urgently addressed and financed. Another example is the European Union – Water Tower Production and Climate Change Mitigation and Adaptation Programme from which Elgeyo Marakwet county was expecting to receive Ksh.  55 million, which was never received. (pg 51)
During the year under focus, Elgeyo Marakwet spent Ksh. 38.9 million on scholarships. However, the OCoB budget implementation report does not provide disaggregated data on scholarship beneficiaries to show the distribution per ward. The members of Sengwer ethnic community would like to know how many students from their region benefited from the scholarships.
Priorities of Sengwer of Embobut Community in FY 2021/2022
The members of Sengwer of Embobut are calling upon the Elgeyo Marakwet to allocated KES 7.4 million for Tangul dispensary found in Kapyegon Ward.
Tangul Dispensary is the only healthy facility in entire Kessom sub-location that was built 5 years ago but not equipped. Its 5 km from Kapyego health Centre but surrounded by  Kabusien, Kapchorwa, Kapkok, Kapkuna, Chebukat, Tangul, Kapkeimet, Krono, Kapsanaya, Kaptapseron, Marichor, Kamoyokwo, Chemukaren, Kamologon and Sengwet villages, the furthest being approximately 20 km away from the facility. 
Tamgul dispensary is in dire need of various medical equipment for testing and diagnosis of diseases, relevant furniture, fencing, pit latrines, alternative source of  energy (power generator), water storage tanks and human resources among others. 
The second project that the residents of Embobut forest would like to have is an ECDE Center at Tangul. They desire to have twin classroom blocks to be constructed, learning materials to be supplied and install playing equipment. They are asking for that in an effort to ease congestion and provide conducive learning environment for their children who are most times affected by regular evictions from their ancestral lands. For that they are requesting an allocation of KES 4.2 million. I think this is not too much to ask. 
Budget Performance by Department for FY 2019/2020
Under the Health and Sanitation department, Elgeyo Marakwet County spent Ksh. 17.2 million more than the amount indicated in the approved budget. This represents over 100 percent absorption of the budget. This means that the county utilized funds at source without first depositing it at the County Revenue Fund as required by law. This demonstrates that Elgeyo Marakwet county treasury has a weak budgeting practice.
Additionally, The approved budget of Ksh. 1 million set aside for Preventive and promotive health on communicable and non-communicable Disease prevention and control was not utilized.
Elgeyo Marakwet County had a low absorption of development funds. For instance, out of Ksh. 2.4 billion for development budget, only Ksh. 1.1 billion was actually spent in FY 2019/20. If used, these funds could have improved the living conditions of Elgeyo Marakwet residents.  Other development projects such as improving road networks can tremendously increase access to education and health.
Progress in implementation of FY 2020/2021 budget
During the first half of FY 2020/21, Elgeyo Marakwet County received a total of Ksh. 2.5 billion including Ksh. 941.7 million cash brought down from the FY 2019/20. So far, the County did not have the education sector as one of the top 10 areas under the budget for operations and maintenance expenditure (p47). Such expenditure could include scholarships and bursaries.
Recommendations for Elgeyo Marakwet County
Elgeyo Marakwet County needs to clearly indicate the sources of "other revenues" as described for purposes of transparency and accountability;
Under loans and Grants from development partners, the county government needs to be clear in reporting the type of conditional grants or loans. For instance, revenue from the "World Bank – Maternal Health" has not been labelled as grant or a loan;
There is need to construct at least one technical college/ polytechnic in Embobut forest area;
There is a need to clearly report the name and number of academic institutions that had benefited from the scholarships. This shall help to identify whether the 5 secondary and two primary schools in Sengwer Territory were among the beneficiaries in FY 2019/20;
Elgeyo Marakwet County and Civil Society Organizations to conduct target awareness on the importance of family planning and reproductive health, including basic personal hygiene;
Water and sanitation should be adequately provided in order to properly dispose of human waste;
Increase the number of dispensaries in Sengwer territory and equip them;
Increase the number of ECDE centers in the villages in Embobut area;
Recognition and certification of traditional midwives and provide them with basic equipment like gloves;
Facilitate access to online learning during the Covid-19 pandemic period;
GOT a story? RING Kerosi Doctom on +254 20 78 64348 or EMAIL info@kerosi.com