Football association (FA) has slapped Cristiano Ronaldo with a two-match ban for knocking a fan's phone to the ground during Manchester United's clash against Everton. The Red Devils lost 1-0.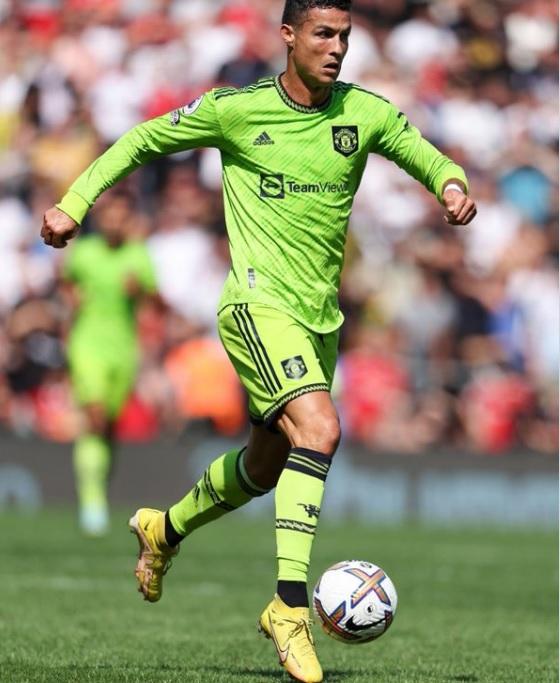 In addition to the ban, the football legend was also fined £50,000. The punishments were meant to discourage any future similar behavior.
This comes after the Portuguese forward sealed a successful divorce with Man Utd, after a series of dramatic scenes, including walking out of the pitch during their match with Tottenham before the final whistle.
Ronaldo is now a free agent but the likes of Chelsea and Newcastle United are already interested on his services.
Yesterday during the announcement of his exit, Chelsea fans protested on Twitter, demanding for his sign. 'Ronaldo to Chelsea', Read the hashtag.
Read more:
The now former Manchester United forward had got himself into a number of troubles but the famous Piers Morgan interview most likely showed him the exit.
During the interview, the 37-year-old claimed that Manchester United had failed to show him respect. He also slammed Rooney, his former team-mate, that he is criticizing him because his career is still kicking.
Rooney is now a football pundit after retiring from professional football.
Ronaldo had apologized to the fan for his wrong doing, but the fan turned a blind eye.
He said: "I would like to apologize for my outburst and, if possible, I would like to invite this support to watch a game at Old Trafford as sign of fair-play and sportsmanship."
Ronaldo's Portugal is set to face Ghana on Thursday in the ongoing Qatar 2022 FIFA World Cup.
GOT a story? RING Kerosi Dotcom on +254 20 78 64348 or EMAIL info@kerosi.com