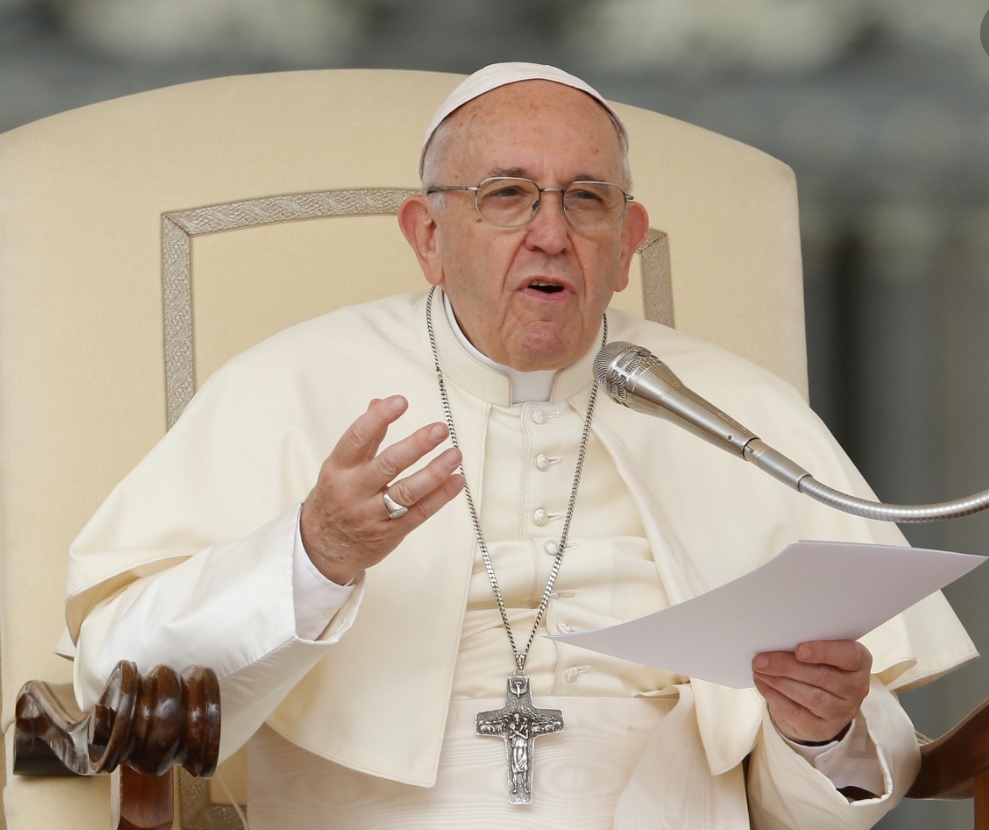 Pope Francis has made his Christmas Day plea that authorities should make the Covid-19 vaccines available to all and more especially to the most vulnerable notwithstanding who holds the patents for those vaccines.
Further, the Pope called up leaders for nations, international organizations and businesses to "promote cooperation and not competition, and to search for a solution for all."
For the first time, Pope Francis broke the Christmas tradition of reading his "Urbi et Orbi" speech — Latin translated as "to the city and to the world" — from the central loggia of St. Peter's Square, instead he read it from inside a hall at the Apostolic Palace. He was accompanied by two Christmas tree with lights on.
During the normal times, thousands of people flood the St. Peters Square to listen to Pope's speech and receive Christmas blessings.
By his birth in the flesh, the Son of God consecrated familial love. My thoughts at this moment turn to families: to those who cannot come together today and to those forced to remain at home.

— Pope Francis (@Pontifex) December 25, 2020
May Christmas be an opportunity for all of us to rediscover the family as a cradle of life and faith, a place of acceptance and love, dialogue, forgiveness, fraternal solidarity and shared joy, a source of peace for all humanity.

— Pope Francis (@Pontifex) December 25, 2020
GOT a story? RING Kerosi Dotcom on +254 20 78 64 348 or EMAIL info@kerosi.com