Patrice Evra has returned to Manchester United. He has returned to the club where he made 379 appearances on a coaching role.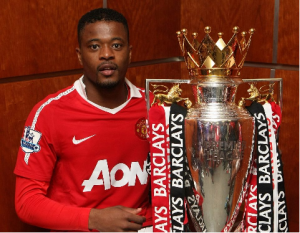 Patrice Evra retired from football in July 2019. In his 20-year long career, Evra played for various clubs including Nice, Monaco, Manchester United, Juventus, Marseille and West Ham.
Patrice Evra played as a left back.
The 38 year old former France international posted in his Instagram account: ''I can't describe how I feel right now!! Just wearing that training coach kit made me one of the happiest. Thank you Manchester United for helping me to complete my coach badges. Day one done''
Evra is intending to train for UEFA A license qualification. He has already trained for UEFA B license.
Read More: