Kenya's Eliud Kipchoge has broken his own record in men's marathon world record after crossing the finish line in 2:01.09 hours. The marathon was held in Berlin on Sunday.
He broke his previous record in Germany 2014 of 2:02.57. Kipchoge has lost only two races after winning 15 out 17 marathons.
Kipchoge managed to finish the same distance of 26.4 miles in Vienna in 2019 but it was not regarded official because he was not competing with anyone.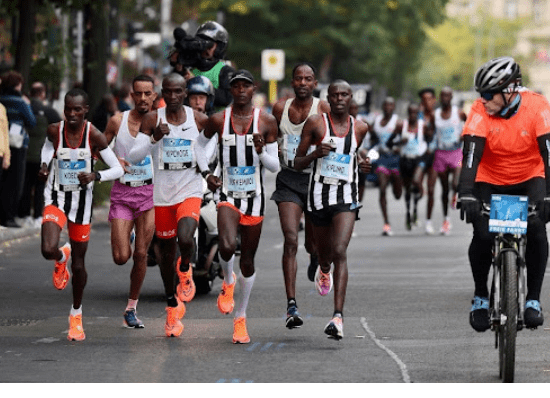 Read more:
GOT a story? RING Kerosi Doctom on +254 20 78 64348 or EMAIL info@kerosi.com