We traveled from Nakuru – Kitale and then onwards to Tangul in Elgeyo Marakwet.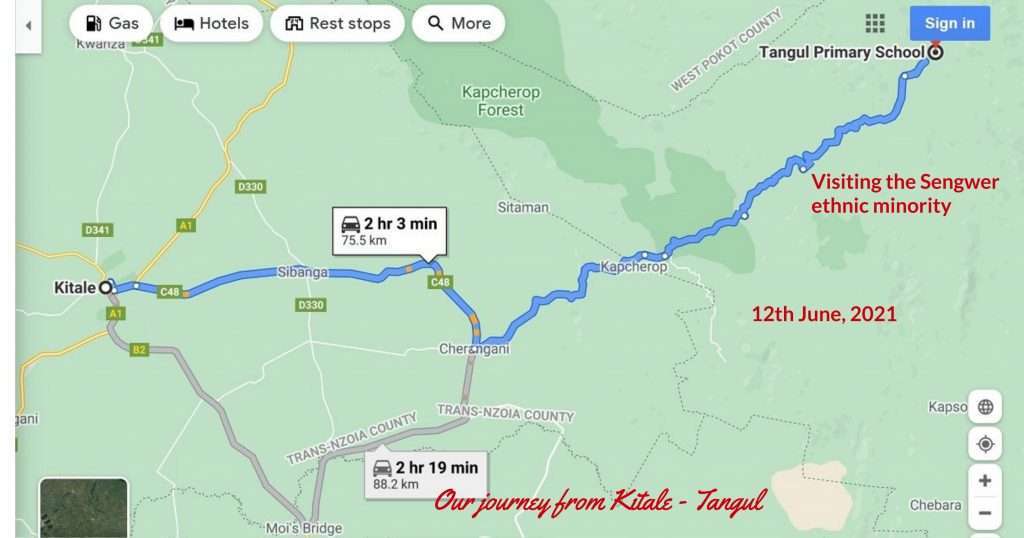 From Kitale – Sibanga – Cherangani – Kapcherop- Kabiego – Tangul. This is a trip of 88.2 kilometres. Upon arrival at Tangul Primary School we embarked on a journey on foot for a total of 16 kilometres including return.
It was a mountain-climbing expedition. There were many steep hills along the way which we scaled successfully.
Tangul – Eldoret trip
On our return we took a different route. At Makutano, we tool the tarmac road to Cheptongei – Bukar – Kuruka Farm- Sergoit and then to Eldoret town where we arrived at 8 pm on Saturday. We were tired but happy that we had demonstrated our solidarity with the Sengwer indigenous people.
It was a trip worth undertaking, because we meet the members of Sengwer indigenous community at their usual meeting place at KAPKOK glade.
GOT a story? RING Kerosi Doctom on +254 20 78 64348 or EMAIL info@kerosi.com