Kanye West finally broke silence after his post on his Instagram blaming Hollywood of destroying his family.
"Hollywood is a giant brothel Pornography destroyed my family I deal with the addiction instagram promotes it Not gonna let it happen to Northy and Chicago," Kanye wrote.
He said he will be the one to make decisions on with school his kids were going to attend.
"I'm the kids father," he added.
West went on posting texts he had been chatting with his ex-wife, Kim Kardashian.
Kardashian wrote: "Can u please stop."
West replied: "No. We need to talk in person."
Kanye West also shared text messages of Kris Jenner, his mother-in-law, where she was telling him to stop taking the matters to the public.
"Tell him to please stop mentioning my name," Jenner's text read.
Meanwhile, Kanye West has asked Travis Scott and Tristan Thompson to assist him write " We in this 2gthr".
Kanye West and Kim Kardashian officially divorced in February 2021, when Kardashian filed a divorce papers. They are now sharing four children.
Read more: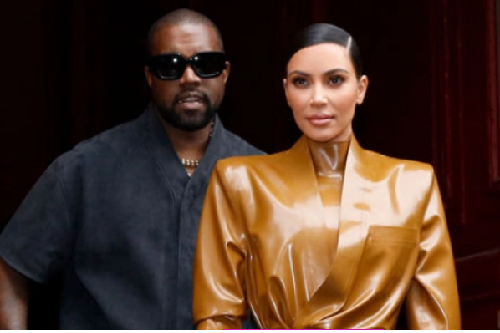 GOT a story? RING Kerosi Dotcom on +254 20 78 64 348 or EMAIL info@kerosi.com