According to Manchester City head coach, no one has taught Erling Haaland how to play. Haaland has displayed variety of tricks in recent games including a ninja kick score.
also during their recent match against Manchester United, he managed to score a hat-trick, increasing his goal tally this season to 17 across all competitions.
Majority did not expect Haaland to score a hat-trick over the weekend, at least not against Manchester United.
But what he just did is prove them wrong. Football experts had predicted that Man Utd's Varane and Lisandro Martinez could stop the incredible Haaland but that was never the case.
Read more: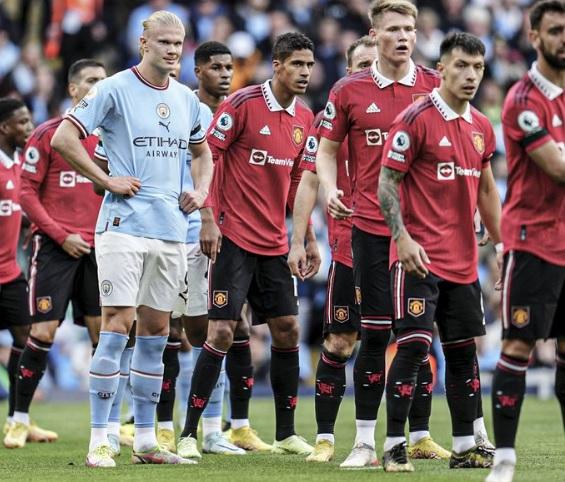 Asked on Haaland's incredible start, Manchester City boss Pep Guardiola claimed there is nothing he has added on Haaland. He has been the same all along.
He said: "I say it many times and I will say again – what Erling is doing he did in Norway, Austria and Germany.
"The quality we have alongside him helps him score, but what he is doing I didn't teach him.
"He has incredible instincts. It comes from his mum and dad. He was born with that."
Haaland threatens to break a record of most goals in a single season having scored 14. The record is held at 34 but with only 20 goals and 30 matches left, that won't be a surprise.
Meanwhile, there are blames that Everton rejected to sign Erling Haaland at £5m in 2018 saying the price was too high.
GOT a story? RING Kerosi Dotcom on +254 20 78 64348 or EMAIL info@kerosi.com