The former Premier Raila Odinga has claimed that his time has not come to quit politics. Speaking in Siaya County during the burial ceremony of Barrack Otieno, the ODM leader claimed that he is still relevant to Kenyan politics.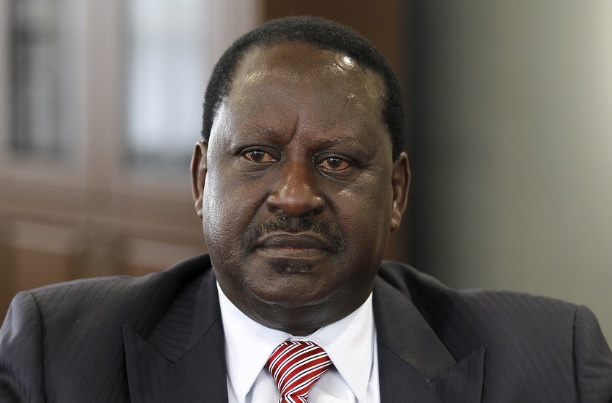 He assured Kenyans that as long as he is alive, he will continue fighting for reforms that will take the country as whole to another level.
He said: "I do not want you to give up. As you can see, I am not tired. Do I look tired? We want to bring change in this country so that the common man benefits. I don't fight so that I get something or my wife gets something. It is a fight to improve Kenya."
Odinga claimed that 'there are things that we are working one' after which he will give further direction.
"Right now I am like a bird that is perched on a tree with a message on its chest. There are things that we are working on. At the right time, I will give you a direction that we will follow. That time is yet to come but it will come," Raila claimed, giving hope to his supporters.
The five-time Presidential candidate was accompanied by Siaya Governor James Orengo who also assured good road ahead.
He said: "You better be prepared.  In the coming days you will see what type of leader  Raila Odinga really is. Don't give up. I know we are going to get where we are going as long as we keep our eyes on the ball."
The two colleagues slammed President William Ruto's slow plans to revive the economy, saying he lied to Kenyans during his campaigns that he would change the country's trajectory within weeks.
Meanwhile, President Ruto assures to have a different approach to current drought and famine problems. He directed each Kenyan to plant at least 300 trees after which a certificate will be issued.
He also encouraged parents to celebrate their children's birthdays by planting trees. Immediately he was sworn into office, he directed reduction of fertilizer prices, giving farmers a chance to increase food production.
However, his recent plan to legalize GMO's to increase food has been dismissed by the opposition who claim the commodity is not safe for human consumption.
Raila claimed that even the most developed countries have sidelined the Genetically Modified Organisms (GMO).
Read more:
GOT a story? RING Kerosi Dotcom on +254 20 78 64348 or EMAIL info@kerosi.com