Following a promise made by President William Ruto to reduce the cost of farm input, subsidized fertilizer has already arrived in the county.
Today, 22 of September 2022, Deputy President Rigathi Gachagua flagged off 2,600 bags of 50kilograms fertilizer into the country. This is part of 1.4 million bags ordered by the new government.
Farmers will now purchase 50kg of DAP and UREA fertilizer at Sh3,500, CAN at Sh2,875, MOP at Sh1,775, Sulphate of Ammonia at Sh2,220 and NPK at Sh3,275.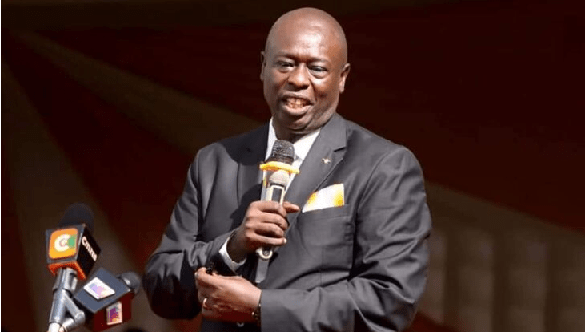 President William Ruto said that his government will not lower food costs through subsidy programs. Instead, they will provide cheap farm inputs and subsidizing fertilizers becomes part of reducing input costs.
Meanwhile, the Deputy President Rigathi Gachagua cited during his speech after swearing in, he claimed that 'Freedom is finally here'.
He also claimed that they will form a government that will consider the vulnerable and low income earners.
After flagging in the fertilizers, Rigathi Gachagua announced that the national treasury has already availed Sh3.55billion for fertilizer subsidy program.
Farmer in regions receive short rainfall can now make use of the fertilizers to revive the economy that was already at its knees according to Gachagua.
The fertilizers will be available for access in depots of National Cereal of Produce Board. The DP claimed that their government will continue to boast agricultural sector in the country.
He said: "The government remains committed to achieving sustainable agricultural growth and transforming agriculture as one of the pillars of our economic recovery plan."
On the increasing cost of food, Rugathi said that the country will have to depend on imports. Drought and high cost of farm input was the main reason for food shortage.
He said: "The prevailing drought in Arid and Semi-Arid Lands (ASALs) has worsened the food situation in those regions."
"This food and nutritional concern is of concern, with our annual production for major food crops notably maize, beans, wheat and rice falling way short of our national demand and consumption, pointing to reliance in food imports."
Read more:
GOT a story? RING Kerosi Dotcom on +254 20 78 64 348 or EMAIL info@kerosi.com