Elon Musk has suspended a Twitter account of a Teen from Florida who has been tracking movements of his private jet.
Jack Sweeney, 19, has been tracking Elon Musk's private jet since 2020. The teen uses public Automatic Dependent Surveillance-Broadcast (ADS-B) data.
Jack Sweeney created an automated Twitter account page @ElonJet to keep his followers updated on his tracking. Sweeney has linked his followers to back up social media accounts on Telegram, Facebook and Instagram.
This has happened after Elon Musk promised not to ban any accounts after a $44 billion takeover. At first the account was 'shadow banned' which made in impossible to tag or unsearchable.
Sweeney posted a tweet on his personal twitter account @JxckSweeney on Wed confirming the rumoured suspension.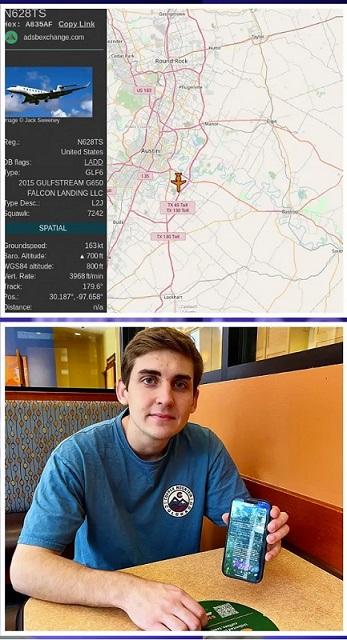 During the weekend, Sweeney wrote that 'About to release my own Twitter files. Thanks, whistleblowers.'
Some users called Elon Musk a big 'hypocrite' after he made a promise to promote 'free speech' after the $44 billion Twitter takeover.
'My commitment to free speech extends even to not banning the account following my plane, even though that is a direct personal safety risk,' he said in November. 
GOT a story? RING Kerosi Dotcom on +254 20 78 64348 or EMAIL info@kerosi.com