Christiano Ronaldo is not the only one in his family with shredded abs. This is because his 11-year-old son showed he can flex too… just like his daddy.
The father of six who is a star at Manchester United showed off his shredded body on Monday when he posted a shirtless photo on social media with his son, Christiano Jr.
"Recovery time with my boy," Ronaldo wrote in the caption.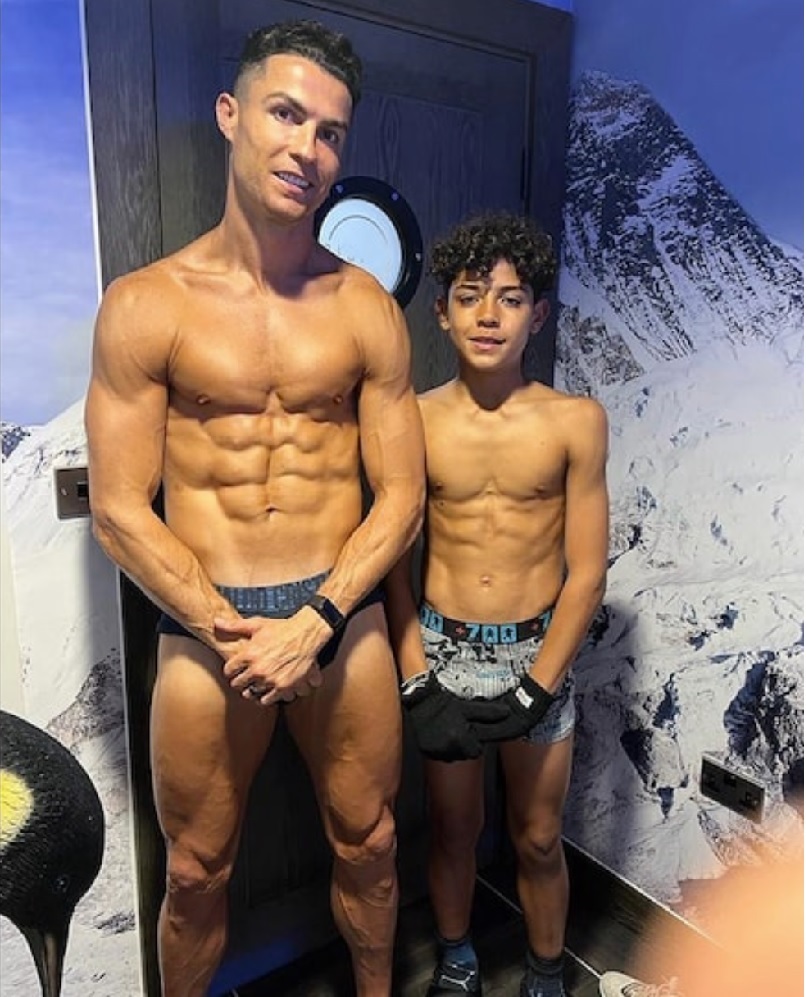 Fans loved the 'like father, like son's moment…and 6 million fans liked the post. Further Al-Sailiya's midfielder Driss Fettouhi commented: "the present and the future."
GOT a story? RING Kerosi Dotcom on +254 20 78 64348 or EMAIL info@kerosi.com