The Meru County Assembly has reported that they have received a petition from a resident seeking to impeach Governor Kawira Mwangaza.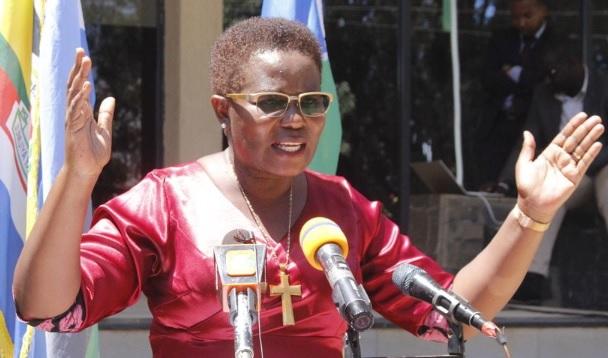 This comes as the second whip to Governor Mwangaza after Meru Members of County Assembly (MCAs) walked out while she was delivering a speech during the Assembly's proceedings.
Thuranira Salesio Mutuma, the Meru resident, accused Governor Mwangaza of misconduct and abuse of office. He now seeks the Meru County Assembly to launch proceeding to dismiss the governor.
Part of the petition outlines that Governor Mwangaza is not ready to work with other leaders.
"On 11th September, 2022, Hon. Kawira Mwangaza on her Facebook page declared that she is not ready to work with other leaders since she is an independent Governor," the petition read.
Mutuma also claimed that Governor Kawira Mwangaza unveiled her cabinet which is contrary to the law.
"On 30th September, 2022, Hon. Kawira Mwangaza appointed one Mr. Fufus Miriti as the county Secretary contrary to section 44 of County Governments Act No.17 of 2012," Mutuma continued in the petition.
In reports, Kawira Mwangaza appointed her husband as her personal driver and patron in the Meru Youth Service while two of her daughters as bodyguards.
The Meru Governor also employed her cousin as the Meru County  government spokesperson. She is currently facing accusations of nepotism. 
Read more:
GOT a story? RING Kerosi Dotcom on +254 20 78 64348 or EMAIL info@kerosi.com