A popular news anchor from Wisconsin took her own life after revealing that she won't bear the pain after her fiancé called off their planned wedding. She shot herself.
Neena Pacholke, 27, committed suicide in Wausau last month in the home which she and her ex, Kyle Haase purchased together in July.
TMZ obtained a police report stating that the police received a call from a friend asking them to do a welfare check stating that Neena was "making suicidal comments via text message."
Neena's text read, "He [Kyle] told me he hates me and will feel like a million bucks once I am out of his life."
Neena also sent a last text to the ex who called off their planned wedding just seven weeks before the big day. She wrote "I`m so sorry to do this to you but I can't handle any of this pain anymore."
Police arrived at Neena's home where they heard a noise before something fell to the flood. She had shot herself  in the head using a handgun. Police discovered that she purchased the gun some 90 minutes prior to killing herself.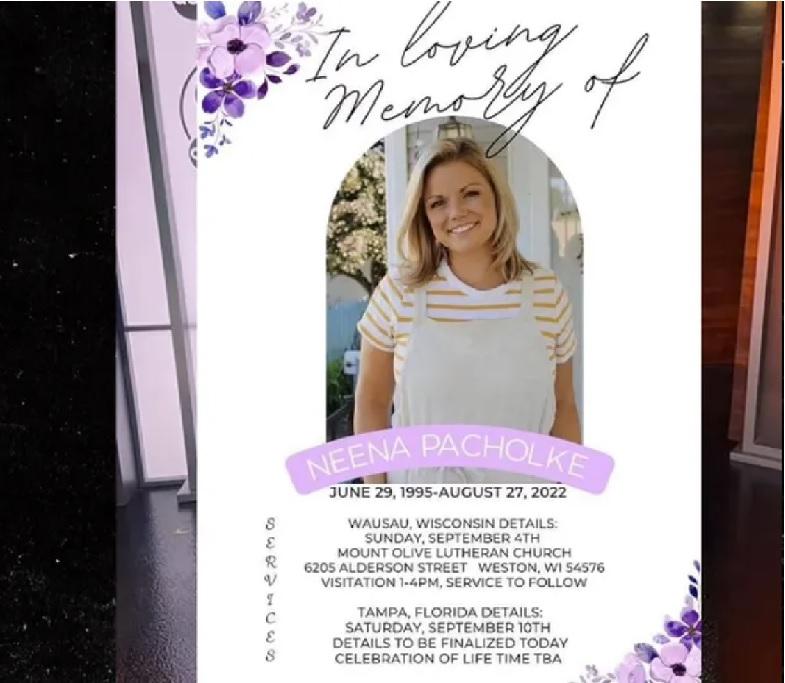 The police also found out that the night before she had searched for ways of ending her life.
Read More: 
GOT a story? RING Kerosi Dotcom on +254 20 78 64348 or EMAIL info@kerosi.com