Gor Mahia chairman Ambrose Rachier revealed that he had ties with Freemason in Kenya but some of his family members and club members were caught up in surprise.
However, some of his family members were aware, saying he joined the Freemason in 1994 and since then it has not been a secret.
Rachier also is a partner at one of the law firms in the city but after the revelations, his partners said he had a right to join any religion he wanted but the law firm was not part of it any way. 
"I have no problem with it and it has not affected me because that is him and he has his life to live. My brother has been a member of that society for close to three decades. I think people should just mind their business." John Rachier, his elder brother said.
Read more: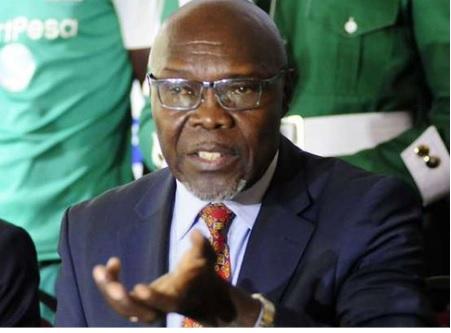 It seems that most of Ambrose's family members were caught off-guard. However, they claimed that the revelations did not affect them in any way and should not affect Kenyans while others declined to make a comment.
The revelations were made during an interview on NTV by Duncan Khaemba. Ambrose said that Freemasonry is one of the oldest religions that dates back to 1640. However, he defended the association saying they do not offer human sacrifices.
He said that in the years he had been in Freemason, he has not heard of anyone gave up his family member for sacrifice. Ambrose Rachier admitted that since he joined the religion, he has recruited over 20 people.
According to Ambrose, not everyone has the capability to join the association. One has to be introduced by someone. Freemasons focuse on charitable works and not sacrifices for wealth as others think.
There are claims that people might change in the way they used to relate with him before of the revelations. On the other hand, Gor Mahia FC has distanced itself from the revelations.
Gor Mahia secretary general assured fans that the club has nothing to do with Rachier's religion. He said that Rachier's revelations was a personal journey.
"As Gor Mahia Secretary General and on behalf of the Executive Committee, I watched with interest our Chairman's i""""`nterview with Freemasons. The EC members, players, employees and Gor Mahia want to assure our fans that we are not part of Freemason society and that our Chairman's affiliation to that society is personal journey as attested in the media," said the secretary general in a statement.
Gor Mahia Football Club now want the chairperson to resign after damaging the reputation of the club.
GOT a story? RING Kerosi Dotcom on +254 20 78 64348 or EMAIL info@kerosi.com