Sultan of Oman Qaboos bin Said al Said died today at 79 years according to Oman News Agency. He was know for promoting peace in the region. 
A 3-day mourning period has been declared in Oman and the flag will  be flown half-mast for the next 40 days.
Oman announced that Haitham bin Tariq Al Said (cousin to the late) has been announced as the new Sultan (see photo below).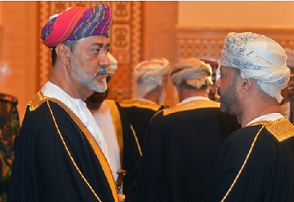 Qaboo's funeral plans have started in Muscat, Oman. The late sultan was taken to the grand mosque for prayers and was later buried at the family cemetery. 
Sultan Qaboos came to power in 1970's after overthrowing his father. He was the longest ruling Arab leader.