Allan Smith has been jailed for 10 years for the attempted robbery of Arsenal duo Mesuit Ozil and Sead Kolasinac.
The 30 year old man pleaded guilty to the attempted armed robbery and possession of bang when he appeared at the Snaresbrook Crown Court on October 3rd 2019. He was sentenced yesterday.
Jordan Northover also pleaded guilty and will be sentenced later.
The duo approached a car in which Mesuit Ozil and Sead Kolasinac were travelling in North West London on July 25th 2019.
One of the suspects threatened Kolasinac with a sharp object as he demanded his watch. Kolasinac fought the pair off and he drove with Ozil to a restaurant in Golders Green where they spoke to Police.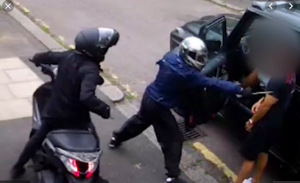 The Metropolitan Police made a breakthrough in the case when the car used in the attempted robbery was found parked in Borehamwood after a member of the public raised the alert.
A CCTV footage from a local pub showed Northover changing clothes shortly after the incident, which was discovered on a nearby grassland.
Metropolitan Police issued a statement.                                                                  
''We are delighted to have secured such a significant sentence. Those involved in moped enabled offending should look at this and decide if they too want to spend the best years of their life in Prison, because this is the message that this sends out. Offenders feel that because they wear a helmet or disguise the appearance of a moped or a motorcycle that we will not identify who they are. But we can and we do, as evidenced in this case. I would like to thank the members of the public who came forward with vital information. It shows that one can make all the difference, whatever the crime. Also my team, who have worked tirelessly to secure todays conviction.'' Said Chief Inspector Jim Corbett in a Metropolitan Police Statement.
Sead Kolasinac and Mesuit Ozil missed Arsenal's Opening day game of the season due to the incident. Since then, Kolasinac has played 11 times while Ozil has managed four appearances for the Gunners.
The duo are in line to face Leicester City in the Premier League today.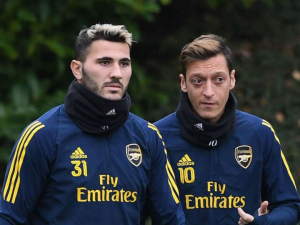 Arsenal are currently at position 5 in the Premier League table with 17 points. Leicester City are third with 23 points.
Read More:
Premier League fixtures this weekend
Kenya Premier League fixtures this weekend
Laliga fixtures for this weekend