Facebook has introduced a new update on WhatsApp that will be welcomed by people who don't like being added to WhatsApp group chats without their permission.
WhatsApp is a messanging Application with over 1.5 Billion users worldwide. It is owned by Facebook.
The latest update for Android and iOS allow users decide who, if anyone, can add them to WhatsApp groups.
To enable it, check on settings on your WhatsApp then tap Account> Privacy> Groups and select any of the three options available. The options are ''Everyone'', ''My contacts'' or ''My contacts Except…''
''Everyone'' means anyone can add you to a group. ''My contacts'' means only users that you've saved in your device can add you to groups and ''My Contacts Except…'' gives extra control on who can add you to a WhatsApp group.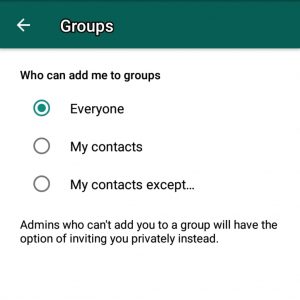 A WhatsApp admin who cannot add you to a group will be prompted to send an inbox invite, giving you an option either to join or decline joining the WhatsApp group. The invite will expire after 3 days.
With this update, the WhatsApp users have control over the messages that they receive. However, one will have to download the latest version or update his or her current version of WhatsApp to enjoy this feature.
WhatsApp has already issued a statement on the update.
''These new privacy settings will begin rolling out to some users today and will be available worldwide in the coming days to those using the latest version of WhatsApp, '' Read a statement from the company.
Recently, WhatsApp users were blocked from forwarding messages to more than 5 group chats or individuals. This decision was reached to see how the company can deal with spread of misinformation.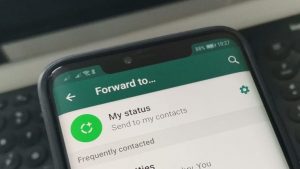 ''We settled on five because we believe this is a reasonable number to reach close friends while helping prevent abuse. '' Said Carl Woog, Head of communications at WhatsApp.
Comments
comments