French Ligue one Club Nice have sacked forward Lamine Diaby-Fadiga after the player stole teammate's watch worth over Ksh 8 Million.
Lamine Diaby Fadiga stole the teammates watch on September 16th this year in the Club's dressing room and the police have been investigating the matter. The watch belonged to Kasper Dolberg.
The player took to social media to apologize his actions citing jealousy as the main reason for taking the teammate's watch.
"My difficult situation contrasted starkly the success and aura of Kasper, my teammate," Diaby said in his instagram post.
"I took it out on him without having any reason to do so, maybe a bit because of jealousy.
"Instead of trying to battle on the pitch to provide him with competition for places, I reacted stupidly towards him. My actions were not taken out of an appetite to gain something from it, but out of disappointment, frustration and feeling discredited. Of course, I am only 18, but my age excuses nothing," said Lamine Diaby-Fadiga.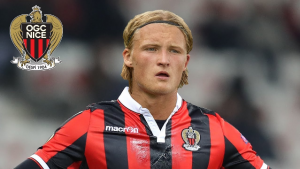 Nice also released a statement on their website confirming they have parted ways with the player.
"Nice and Lamine Diaby-Fadiga parted ways on Tuesday," said a club statement in part.
"Following the theft of Kasper Dolberg's watch from the changing room, and the subsequent admission of the player, the club decided to cancel its contract with the forward with immediate effect.''
Nice and Kasper Dolberg are expected to drop criminal investigations into the matter. Lamine Diaby-Fadiga has already confirmed that he will move to French Ligue 2 Club Paris FC to revive his football career.
Read More: