The question that has been troubling my mind for many years now is how does posing nude on magazines empower women? Fortunately someone else is asking the same question and this has pushed me to conduct a simple but effective desktop research. 
Lunceford (2012) states that nudes are effective in "getting the general public to pay attention" to any message people behind the nudes want to pass. The author further states that use of nudes is an extreme form of advocacy. 
May 8, 1992, mothers of political prisoners stripped naked at Freedom Corner, Uhuru Park in Nairobi. The Peace Nobel Laureate Professor Wangari Maathai was behind the hunger strike and going nude of 6 mothers of Kenyan political prisoners. These women took the extreme measure after their petition fell  on the deaf ears of the then Attorney General (AG) Amos Wako (now the Senator for Busia County). 
When the police force were sent to disperse them with tear gas and batons, that is when they stripped naked in protest. 
On seeing this, police ran away considering that it is believed to be a curse when an old woman strips naked in anger. It is worthy noting that their nudes made headlines on global media outlets. 
In solidarity, riots erupted in Nairobi City. The German and US embassies condemned the then KANU Regime for unleashing violence on old women who were demanding for the release of their sons from prison. In conclusion, these women effectively employed nudity as a political tool.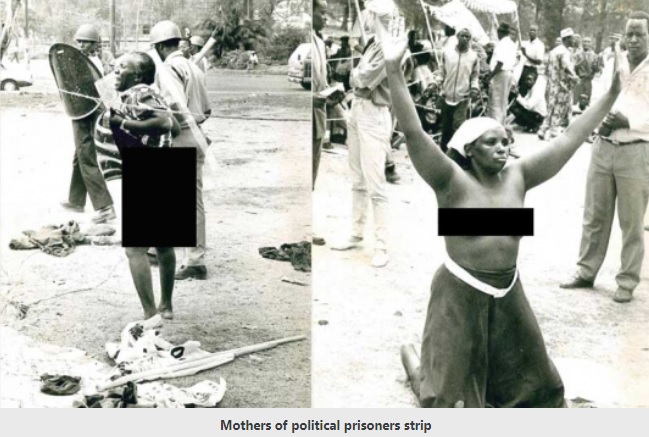 The women who were involved during the nudity protest were: Monica Wangu wa Mwere (mother of Koigi Wamwere); Ruth Wangari Thungu; Veronicah Wambui Nduthu; Gladys Thiitu Kariuki; Leah Wanjiru Mungai and Milkah Wanjiru Kinuthia. 
Therefore, a part from seeking publicity, going nude has in the past been used as an extreme form of protest. 
Fast forward: 
Question: Why do women nowadays strip nude? 
Answer: Business strategy 
Recently Kylie Jenner graced the covers of Playboy Magazine. She was heralded as the "the youngest-ever self-made billionaire." 
https://www.instagram.com/p/B2O7f2wnzwe/?utm_source=ig_embed
Kylie Jenner is a super influencer on Instagram and a reality TV star.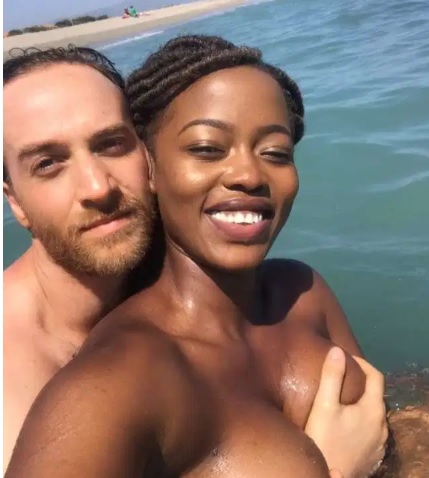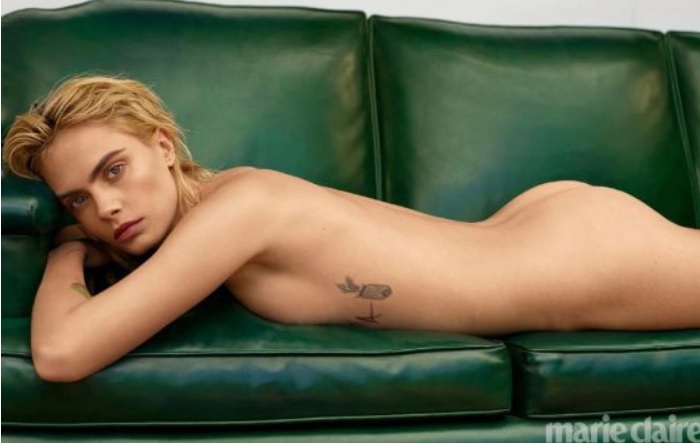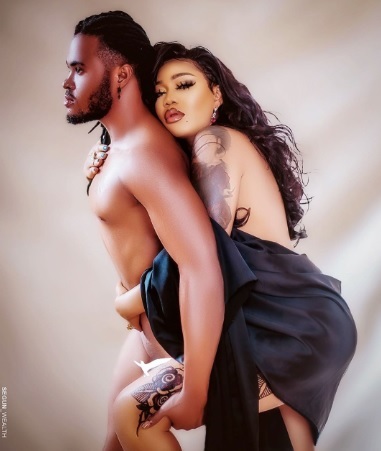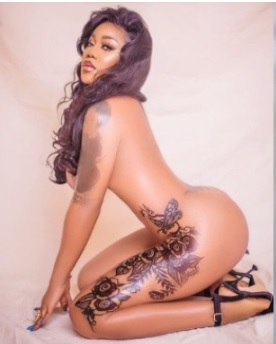 References 
Lunceford, B. (2012). Naked politics: nudity, political action, and the rhetoric of the body. Lanham: Lexington Books.
The Standard Newspaper: Bare-breasted crusade: When mothers of political prisoners stripped at Uhuru Park.