A special envoy made up of three government officials has been sent out to 7 African countries following his being booed at Mugabe's burial.
He was booed on 14 September in Harare. The special envoy which was dispatched by the South African President is made up of Jeff Radebe (former Minister), Khulu Mbatha (veteran leader of ANC) and Kingsley Mmabolo (Ambasador). The team of 3 is scheduled to visit Nigeria, Tanzania, Zambia, Niger, Senegal, Ghana and the Democratic Republic of Congo.
The trio are armed with a message of solidarity and are tasked to brief each of the above countries on the actions that South Africa is taking towards bringing to an end the ongoing Xenophobic attacks.
The special envoys will brief governments in the identified African countries about the steps that the South African government is taking to bring a stop to the attacks and to hold the perpetrators to account
-South African Presidency statement read.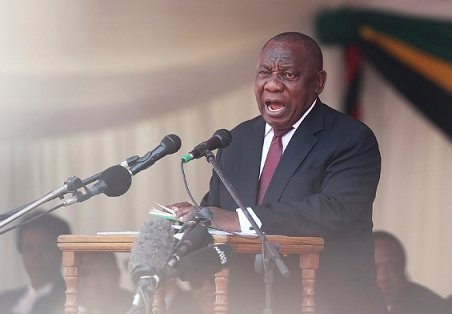 President Cycril Ramaphosa apologized profusely on behalf of all South Africans for the Xenophobia in South Africa. Angry Zimbabweans told Ramaphosa that they want all those who perpetrated xenophobia to be arrested and also to protect all foreigners in South Africa.