Boris Johnson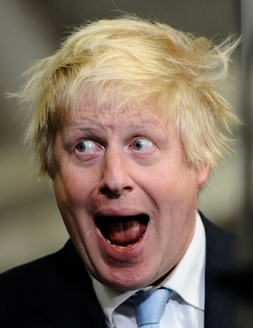 Many people refer to Boris Johnson as "British Trump" because he is considered to be a bombastic leader. He started out as a journalist and later got into politics. He was elected as mayor of London City and afterwards he became a leading supporter of  leaving European Union (EU).
After 2016 referendum victory, Boris Johnson was appointed as foreign affairs minister. He served in this position for two years and resigned in protest of Theresa May's Brexit plan.
After May resigned back in May 2019, Boris Johnson succeeded her as Prime Minister & leader of the Conservative Party.
On his first day as British Prime Minister (PM), Boris fired 18 out of 29 Ministers in his cabinet. He also kicked out 21 rebel Members of Parliament (including Sir Nicholas Soames- grandson of Sir Winson Churchill) from his party. He later had plans to suspend parliament. The latter was interpreted as a plan to avoid any scrutiny for his no-deal Brexit.
In a different article we reported that Jo Johnson, his brother, resigned from Boris's cabinet which is another blow on his leadership. Jo Johnson cited a conflict between "family loyalty and the national interest."
Resigning does not happen in Africa. In the West people reign based on principles as opposed to Africa where leaders swear that it is God who can remove them from power. You remember the late Robert Mugabe wanted to live to 100 years old and then die in power. He was forced to resign in 2017.
Jeremy Corbyn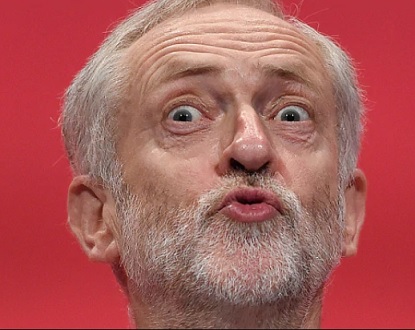 Jeremy Corybn is the leader of Labor Party since 2015 in United Kingdom. Jeremy is a socialist to the core and he is reported to have divorced his wife over a disagreement on whether they should send their children to a public school.
Jeremy Corbyn is a leader of opposition considering that Labor is the largest opposition party in the United Kingdom. Under the stewardship of Jeremy, Labor Party has a leftist leaning and this can be seen even in the form of who leads his economic policy: Marxist to the core.
Jeremy Corbyn has in the past been accused of being anti-Semitism and has failed to formulate a clear Brexit Strategy. As the opposition leader, he is not sure whether UK should leave European Union. Labor Party has a role to play on the Brexit issue considering that the Conservatives lost their majority in legislature.
John Bercow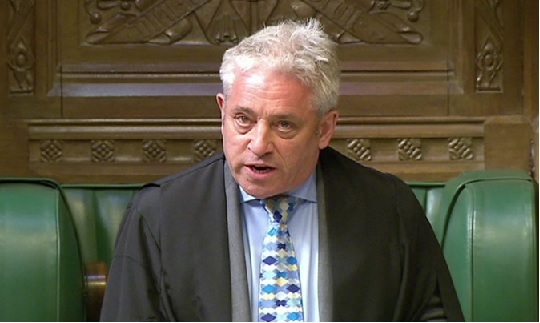 John Bercow is Member of Parliament (MP) and Speaker of the House of Commons. He is well known for his eccentric gesticulations. As Speaker of House of Commons, he has a key role to play in the Brexit issue. As a result of his role at legislature, he is required to be non-partisan. However, critics have attacked him in the past for being biased in his actions and arguments.
Jacob Rees-Mogg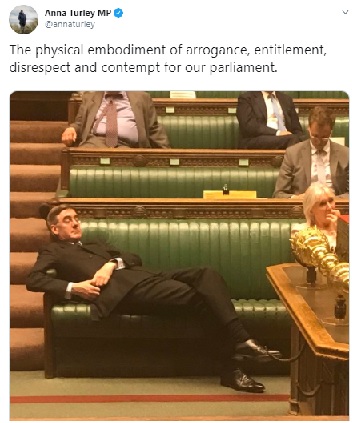 Jacob Rees-Mogg is the Lord President of House of Commons and one of the new Ministers appointed by Boris Johnson on his first day as Prime Minister. He is pro-Brexit and was a serious rebel before he toned down and joined the governing ranks of his Conservative Party.  He serves as the leader of House of Commons in the United Kingdom.
He was appointed to lead the House of Commons on July. Since then, he has banned the use of specific words in his office. These are: "hopefully," "very," and "yourself."
Last week Rees-Mogg was severely criticized for sleeping on the front bench of government side. Member of Parliament, Ann Turley, who took the photo and posted it on Twitter said:
The Physical embodiment of arrogance, entitlement, disrespect and contempt of our parliament.
It's beyond my imagination that while Rees-Mogg was lounging this way, he was leading a key debate on Brexit! How now???