Manchester City beats AFC Bournemouth
Manchester City beat AFC Bournemouth 3-1 at the Vitality Stadium to move to second position in the Premier League table. Argentinean Striker Sergio Aguero opened the scoring in the 15th minute before Raheem Sterling added the second on the 43rd minute. Just before halftime Harry Wilson scored a goal for the hosts. Sergio Aguero added his scored his second goal of the match in the 64th minute wrapping up the win for the premier league defending champions.
The victory places Manchester City in the second position in the Premier League table two points below leaders Liverpool who maintained their 100% winning this season by beating Arsenal 3-1 yesterday at Anfield.
Manchester City have now won all nine of their top flight games against AFC Bournemouth- the best 100% record by a team over an opponent in top flight history.
The today's match was a landmark for David Silva who played his 400th match for the citizens. David Silva was voted as the man of the match in today's win.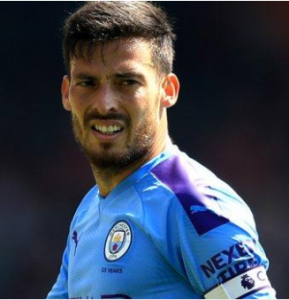 Manchester City will host Brighton and Hove Albion at the Etihad Stadium on 31st Saturday as AFC Bournemouth prepare to face Forest Green in the Carabao cup on Wednesday 28th before travelling to King Power Stadium on Saturday 31st to face Leicester City.
Other premier league match results are as follows:
Tottenham Hotspurs 0-1 Newcastle
Wolves 1-1 Burnley
Read More:
Comments
comments