Wayne Rooney Red-carded in DC united defeat
Veteran striker Wayne Rooney was red carded by Referee Ismail Elfath during a Major League Soccer match against New York Red Bull played at Audi Field.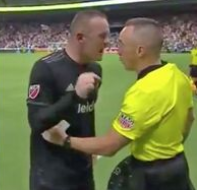 The 33 year old was sent off for elbowing New York Red Bull midfielder Cristian Casseres Jr at the neck on the 24th minute. The referee missed the incident and had to confirm though the VAR.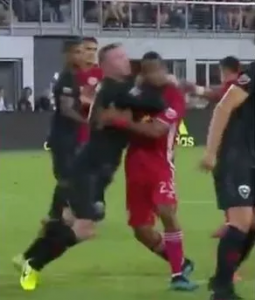 With 1-0 down at the time Wayne Rooney was Red carded, the game became hard for DC United. They went on to equalize the scores before halftime. Four minutes into the second half, DC united conceded the second goal losing the match by two goals to one. 
After the game, Wayne Rooney insisted that he shouldn't have been dismissed. Asked after the game why he thought he had been shown the red card, Wayne Rooney said, ''Ask the referee. I think anyone who knows the game of football can see what the intent was. It was to try to ease the player out. I am disappointed because I got the red card and I don't agree with the decision.''
DC United have had a poor run or results recently and with just six matches remaining, the club is not sure of reaching the play offs.
Read More:
Comments
comments