Borussia Dortmund beat Augsburg 5-1
Borussia Dortmund pulled a comeback to beat Augsburg 5-1 at Westfalenstadion. Augsburg scored at the first minute through Florian Niederlechner before Paco Alacer equalized in the third minute. Jadon Sancho scored the second in the 51st minute before Marco Reus added the third on the 57th minute. Paco Alacer added a second goal to his tally in the 59th minute before Julian Brandt wrapped up the win by scoring the winning goal in the 82nd minute.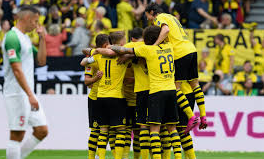 The win is a good start for Borussia Dortmund after their rivals Bayern Munich were held to a 2-2 draw on Friday night. Borussia Dortmund's goal difference takes the club to the top of the  German Bundesliga table.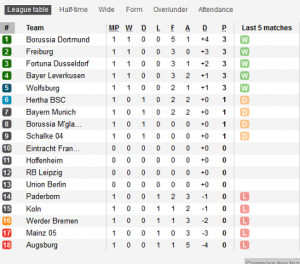 Read More: