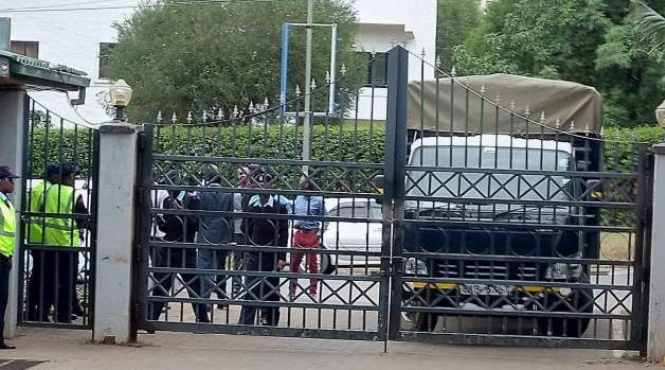 Leadership wrangles rock Maxwell SDA Church
The ongoing leadership disputes at Maxwell SDA church have persisted for months now. The church premises were yesterday manned by the GSU police to maintain law and order. Worshippers were yesterday redirected to St Georges Secondary School Nairobi for their Saturday service. This comes after an incident last week where some officials exchanged blows during a church service.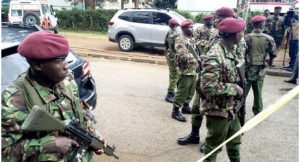 Some worshippers were left stranded but the only temporary solution was to move to St Georges girls for worship.
Pastor Peter Nyaga addressed journalists outside the church premises. ''Our constitution is under trial since we have freedom of association and worship. The religious liberty is under test. We don't want to cause any chaos since we are Christians. I am asking my members to go to the alternative places of worship.''
Peter Peter Nyaga believes the ongoing disputes will be resolved and solved amicably no matter how long it takes. 
It is believed that the divisions in the Maxwell SDA Church have emerged due to the elections that were held early this year whereby each division is trying to outshine the other. A section of the church doesn't believe in the outcome of the results of the elections.
It is believed that Pastor John Kiragu Ngunyi who is the Central Kenya Conference president has already forced out 15 members who have been fueling divisions in the Maxwell SDA Church. He also wrote a letter to all Seventh Day Adventist pastors. The letter was to caution them against associating with the expelled members. The letter was dated August 9 2019.
Read More:
Comments
comments