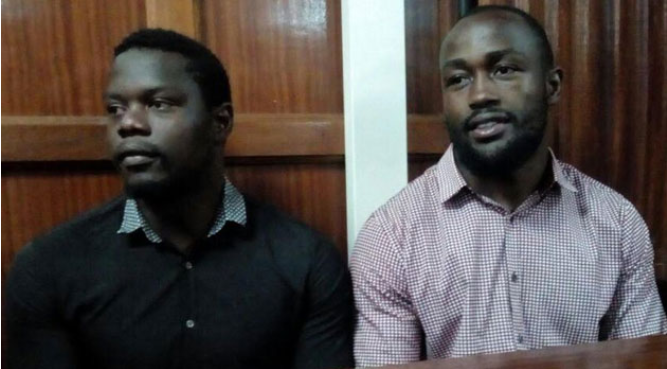 Sentencing of two rugby players postponed
Rugby players Alex Mahaga and Frank Wanyama who were found guilty of gang-raping a mucisian will be sentenced next week. The two Kenya Harlequin players had been found guilty of raping a woman during her birthday at Seefar Apartments in Highrise Nairobi.
The woman claimed she was unable to counteract the two hugely built men.
The two face imprisonment of up to 15 years. Section 10 of the Sexual Offences Act says any person who is found guilty of gang-rape is obliged upon judgment to imprisonment for a term not less than 15years.
The two were supposed to be sentenced today but Chief magistrate Martha Mutuku said today that she will give her ruling on August 16th at 2PM.
Source: Capital News
Read More:
Comments
comments