Romelu Lukaku is on the verge of joining Inter Milan
Romelu Lukaku is on the verge of joining Inter Milan
Manchester united striker Romelu Lukaku is on the verge of joining Inter Milan. Manchester United will receive £65M up front and £12 add-ons. The Begian striker is hoping to complete the transfer just two years after his big money switch from Everton FC.
Romelu Lukaku will become the first player to leave Old Trafford ahead of the season. He seems to have fallen out of favor in leading Manchester United's attack as Manchester United manager Ole Gunnar Solskjaer favors Marcus Rashford. The forward deems to be at a point of no return with Manchester United after he annoyed Ole Gunnar Solskjaer by posting a video showing internal data of the players' maximum speed in training.
Inter Milan Manager Antonio Conte is an big admirer of Romelu Lukaku and he even tried to sign him when he was at Chelsea before the Red Devils hijacked the deal.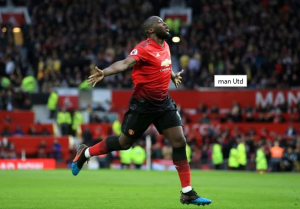 The 26 year old striker has previously played for Anderlecht, Chelsea and Everton before he joined Manchester united in 2017. He has managed to score 42 goals for the Red Devils in 96 appearances.
It remains unclear whether Manchester United will sign a replacement if Romelu Lukaku completes his transfer to Inter Milan. The transfer window is expected to shut down today at 5PM.
Read More:
Comments
comments