Tunisia's President Beji Caid Essebsi dies aged 92
Tunisian president Beji Caid Essebsi has died at the age of 92. CNN reported that he died at Tunisa Military Hospital at 10:25 am local time. 
The world world has lost its oldest sitting president as at the time of his death. 
His predecessor, Zine el Abedine Ben Ali, was toppled from power in 2011 after more than two decades in power. 
As a result of beji caid essebsi's death, the presidential seat will now be held temporarily by Mohamed Ennaceur, the president of legislature. 
The Washington Post has penned a detailed article about beji caid essebsi's political life here.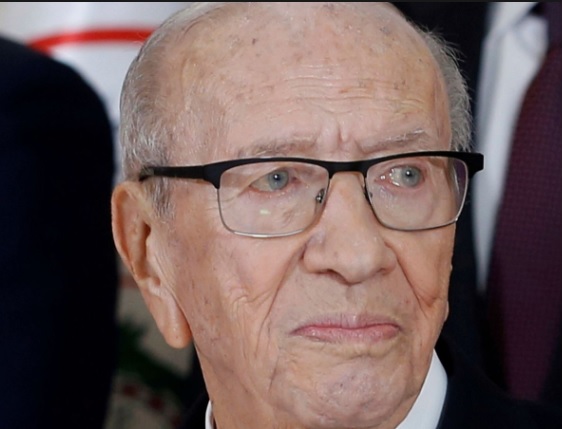 READ MORE: "I will not seek re-election," said President of Tunisia Beji Caid Essebsi